Samsung Galaxy Note gained an unbelievable popularity in Smartphone market. It was a new experience to users. It's bigger than a phone and smaller than a tablet. This hybrid approach opened a still unnamed new category in mobile devices. You may call it a "Phablet".
The huge display and smart-pen that still fit in to your pocket made Galaxy Note very popular among multimedia professionals. Lots of Galaxy Note lovers expected Samsung to release next version this year. And they did it. Few weeks ago in IFA, they introduced new Galaxy Note 2 to the world.
I was talking about Samsung Galaxy Note 2, before the release. There I tried to filter out rumors and express what I expect for next Galaxy Note.
Quick Catch-up
Shape of Forthcoming Samsung Galaxy Note II
Last time I checked it was under FCC approval. Soon you will be able to buy your own Galaxy Note 2 with all major mobile carriers. Before you go for it, let's find out what are the attractions and disappointments in Samsung Galaxy Note 2.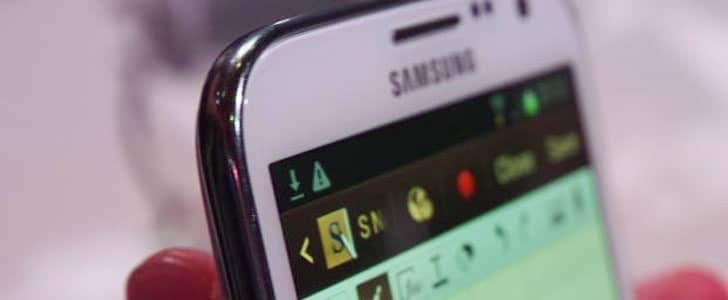 Attractions
Design is sleek and much better than previous Galaxy Note. If you have used a Galaxy S III, Galaxy Note is following the same design concept. Still it's using physical capacitive button and having improved smart-pen.
Hardware muscle is essential to this kind of device. Understanding that Samsung packed, 1.6 GHz Quad Core Cortex A9 processor on Exynos 4412 chipset. Surprisingly they added another GB to RAM and made it 2GB. Storage options are 16/32/64 GB and expandable via microSD as usual.
This amazing hardware are powered with the latest and most advanced mobile operating system, Android 4.1 Jelly Bean. This combination made Galaxy Note 2, the most powerful android device ever released.
Battery life, one of the critical success factors for any phone. I expect them to pack Galaxy Note 2 with 2750 mAh battery. But Samsung took it further by packing 3100 mAh battery which is amazing.
Connectivity and multimedia features are almost same as previous Galaxy Note. No much surprises there and nothing to be disappointed as well.
Disappointments
The major disappointment in Samsung Galaxy Note 2 is it's display. True, its 5.5 inches and Super AMOLED. But resolution is same as previous Galaxy Note. No point of having bigger screen unless it's having bigger resolution. All you are going to get is less pixel density which leads to less sharper images.
Previous Galaxy Note was having 800 x 1280 px resolution in 5.3 inches screen which gave you 285 ppi of pixel density. In Galaxy Note 2, there is a bigger screen, but same resolution dilute down pixel density to 267 ppi.
Wrapping Up
Samsung Galaxy Note 2, a great Smartphone/Tablet hybrid device. Hardware muscle is amazing and it's combined with latest Android. This would deliver a great Android experience like never before. This combination will take its multimedia application possibilities to next level.
Camera is same as previous version, display is only bigger not having higher resolution might disappoint users. But still Galaxy Note 2 will be a good upgrade to its previous users as well as new adopters.
« Previous Article
Next Article »