Google started Chrome OS project back in 2009 to develop a minimalistic OS specifically to work with web applications. Yeah, it's a great idea! When you use a computer, you spend more than 90% of the time right in the browser.
Initially they optimized Chrome Browser and today it's the fastest browser ever on the earth. Then they integrated an application platform for you to run apps right in the browser window. The Chrome web store is there for you to download apps and today it has thousands of good quality apps including games, to-do lists, media players etc. Finally they introduced dedicated hardware to run Chrome OS called ChromeBook completing the whole eco system.
Most of the ChromeBook we have seen were pretty affordable devices with average level hardware configuration. Still Chrome OS worked great on those. Now Google is going to take ChromeBook to next level by powering it up with latest and greatest hardware like in any other high end Notebook. It comes with the name ChromeBook pixel.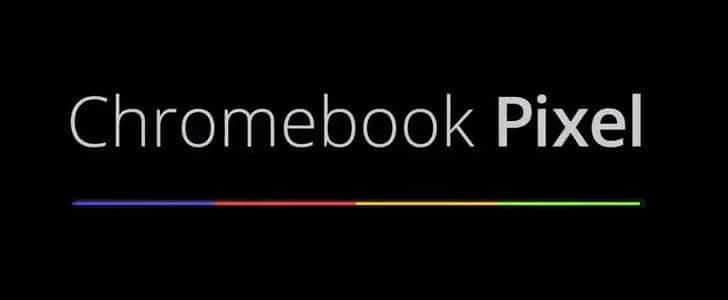 Insight for Chromebook Pixel
Design
Dimensions: 297.7 x 224.6 x 16.2 mm

Weight: 1496 g
It's an elegant design with anodized aluminum uni-body that reminds me of latest MacBook Pro. Weight and thickness is at a minimum compared to same sized notebooks. There is a classy looking backlit keyboard and glass touch pad. No doubt that Google engineers have put some serious effort to make this ChromeBook look and feel great to the users.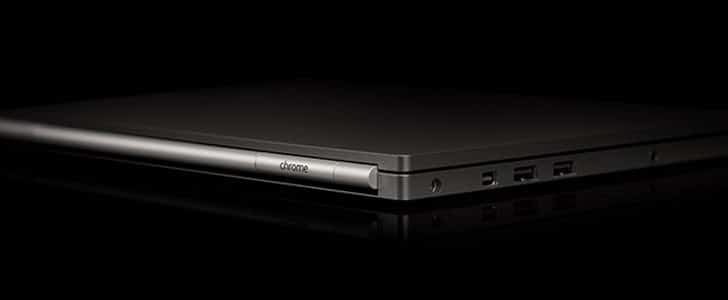 Display
Size: 12.85 Inches

Protection: Gorilla® Glass

Technology: IPS

Brightness: 400 nits

Resolution: 2560 x 1700 px

Sharpness: 239 ppi
This is definitely the brightest and highest resolution display ever mounted in to a Notebook. It completes the picture with 10 point multi touch screen. Aspect ratio seems kind of weird, but a wise move Google! If you use a 16:9 display to browser web you will always have to scroll down to view content below the fold. With this display and it's 3:2 aspect ratio it will be minimum.
Processor and Storage
Platform: Intel Core i5

CPU: 1.8 GHz // Dual Core // x86

GPU: Intel HD Graphics 4000

RAM: 4 GB // DDR3

Internal Storage: 32 GB (64 GB for LTE version)

Expandable Storage: Yes, via SD Card Slot
This is not the spec of Chromebook as you know it. This is a spec of high end laptop, but in a Chromebook. In this platform Chrome OS will fly high for sure. Here you have enough internal storage and if you need more you can get more. There is a SD card slot and 2 USB ports.
Software
OS: Chrome OS
There is nothing much to talk about. Once you open the lid it will take you to chrome browser and its apps. You can control them with keyboard, touch pad or multi-touch screen.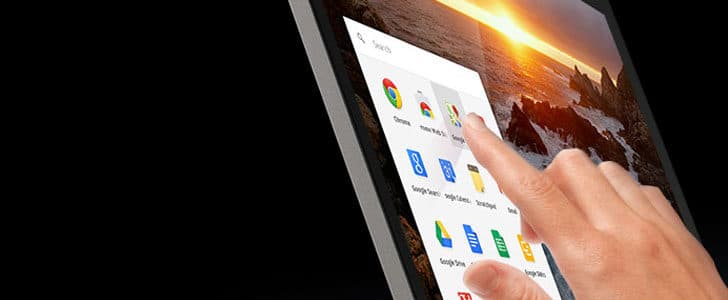 Camera
Front Facing: 720p HD
You will never need this camera to take photographs. So this is optimized for video calling such as Google hangouts.
Connectivity
Mobile Network: LTE

Wi-Fi: WiFi 802.11a/b/g/n 2×2

GPS: n/a

NFC: n/a

Bluetooth:  3.0

USB: Full Size USB 2.0 port x 2

Display Port: Yes, Mini Display Port
Blazing fast dual band Wi-fi radio is right in the device and if you are not happy with that you can get the LTE version to make this device fully connected to white fire grid. Other than that there is a Bluetooth radio in case you need it. You can extend the monitor through mini display port may be to a HD TV.
Battery Life
Capacity: 59 Wh

Battery Life: 5 h
With Core i5 processor and more than 2K display you can't really expect amazing battery life with this device. However the battery is pretty big and spec says that it will live for 5 hours with active usage which is not bad. However I never trust the battery life in spec. You have to wait till many devices go in to users to get a clear picture.
Wrapping Up
Compared to previous generation chromebooks this is a powerhouse. There is no other laptop to match this display and carefully selected aspect ratio when it comes to web browsing. But the big question is "Is it really worth the money?"
The Wi-fi version marked for $1299 and LTE version for $1449. This price tags seems too high for a chromebook. And the whole concept of Chromebook is way ahead of time. People are not yet ready to give up all the installed applications and move to a cloud storage.
With all these I feel like Google introduced Chromebook Pixel not purely for sales objective. They did it to expand the boundaries of Chrome OS and accelerate its growth. I'm pretty sure in near future Chromebook pixel will set new standards for Chrome OS and make it popular.
Tags: #Chrome #Google #Notebook