We are using diagrams to present complex data in a simple way. This is applicable for many engineering fields, especially for software engineering. Since software is totally intangible product, software engineers are using various different diagrams to make the software visible and explainable to the customer. In addition diagrams are used to gather complex requirements as well.
Normally we are using various different computer programs to draw diagrams such as Microsoft Visio, Visual Paradigm and Rational Rose. But we are in the era of rich internet applications.
Quick Catch-up
Rich Internet Applications – Redefining Web Experience
Most of the complex desktop applications have gone online and we can use them simply with a web browser without going through complex installation process. So why not diagram editing software?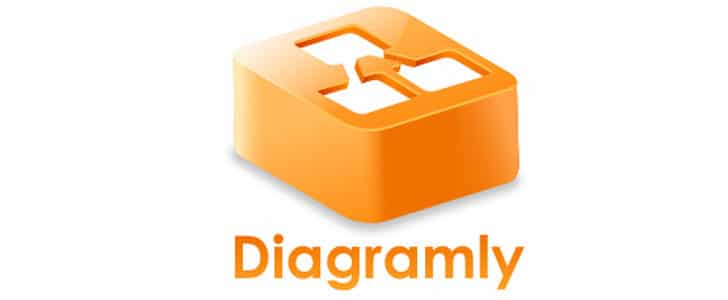 Diagramly
When I was stumbling across the WWW I landed on this amazing online tool Diagramly. In the first look it didn't looks like an traditional website. It looked more like PC software we use every day, so I took a deeper look.
Diagramly is letting you to draw most of the common kind of diagrams with it's online diagram editor and save them in your computer. It provide you the almost all of the features that comes with any other diagram editor such as adding items, labeling, arranging and text editing.
How to Start Using Diagramly?
Visit Diagramly home page
There you will be able to see the online Diagram editor. No sign up or conventional home page, directly to business.
At the top you can see the menu bar and tool bar.
Right hand side you can see the Diagram item navigator and in the middle the work space.
From the edit menu you can adjust the view of work space.
You can format an existing item using format menu.
Text menu gives you all the common text editing tools. You can find some of them in the tool bar as well.
You can organize your items using Arrange menu.
Diagram item navigator is separated for few sections.
By clicking on item or by dragging and dropping you can add it to work space.
By double clicking on added item you can edit the label for that. Here you can use the text menu to customize it.
If it's a complex item such as class diagram, it will give you appropriate editor to customize entire data in it.
When you adding a relationship, it also automatically get docked to existing items.
By selecting and pressing delete key you can easily remove any item.
Finally you can print the diagram or save it as a XML file using the file menu.
If you need to export this in a image format you can get it done at File -> export.
Best Way to Use Diagramly
If you plan to use Diagramly for some serious work, the best way to use it is inside a site specific browser. Then you wont feel that this is actually a web application and you will be able to experience even greater level of performance.
Quick Catch-up
Wrapping Up
You must have figured out that Diagramly is proving almost all of the function you have in your installed diagram editor. Since this is a online tool you can access and use this on any computer, anywhere on the globe.
The diagram editor is highly optimized and didn't give any glitches. Entire diagram items, menu operations and even complex relationships are also working just fine. At the bottom corner of the item panel there is a real time updating preview of workspace as well.
However, I still don't recommend you to use this as your primary diagram editor. Further, if you are a software engineer you won't be able to use this diagram to auto code generation.
I invite you to try this amazingly simple diagram editor and share your experience with Notes of Genius community.
Tags: #Diagram #Rich Internet Applications