If you are sending email with lots of file attachment, especially BIG file attachment, you know how difficult it is. Most of the online mail services don't let you attach files more than 20MB. Even if you get a paid email service it doesn't solve the problem completely.
As a solution you can use a cloud storage service such as DropBox. It will work fine and you can easily upload the file, and then send the public link via email. But the main problem in such a service would be its limited storage.
Quick Catch-up
Dropbox – Backup and Share Files
Get 16GB Storage Space in DropBox
When I was stumbling across the WWW I landed on Fliedropper.com. It's a free file sharing website which is having very VERY easy operation and the best part maximum file size you can upload here is 5GB. This might give a solid solution for your file sharing problems, mainly email attachment problems, so I thought of talk about this.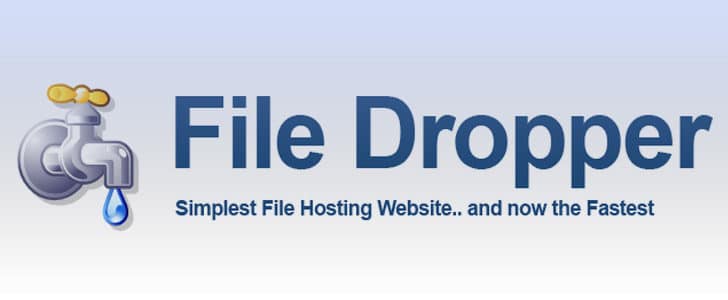 FileDropper offer its basic service for free and if you need advanced file management facilities you have to go for a pied plan.
How to Use FileDropper?
In order to use FileDroper and share a file online you have to follow few simple steps as mentioned below.
Go to FileDroper.com
If you are a Paid member, you can sign in.
If not forget about Sign in and proceed to file uploading.
In the home page you can see a big green Upload File button. Click on that.

It will open the native file browsing window.
Locate your file which needs to be uploaded and click open.
Then FileDropper will automatically start the uploading process.
A progress bar will be updated real-time in the web page.
Once the file uploading process complete, it will take you to another page where you can see the sharing options.
There you have two options. You can directly get the file downloading link or get the embedding link to publish your file on a forum.


In the file download page you can find the link to download the file.

Wrapping Up
This is user-friendly file sharing solution which will be a good fit for any type of internet users. Upload process is highly performance optimized well streamlined. However bulk file uploading feature is missing here.
When it comes to file downloading again it's very easy, you are just one click away. But there is no way for you get a direct link to the file. Only way you have to download the file is go to download page.
Regardless of the drawback I mentioned above, it will be a simple and well suited simple solution for day to day file sharing, socially for large email attachments. Finally, I'm raising this warning whenever I'm talking about cloud storage "Upload File responsible! You files are on someone else hand".
Tags: #Files #Share