Privacy is one of the major concerns in any social network. Many people upload their personal details, images videos etc to share with friends. If those details goes to some unknown third party, situation would get really worse.
If you take a closer look at most of the popular social networks they have state of the art privacy settings. The problem is users don't know how to use them properly and share their content only with relevant parties. Most of the social networks are in a mission to make privacy settings simple and user-friendly as much as possible.
Recently Facebook also updated their privacy settings. They actually didn't add any new features, yet organized existing features in a much better way. Here I'm trying to show you how to find your way with these new settings and secure your social data.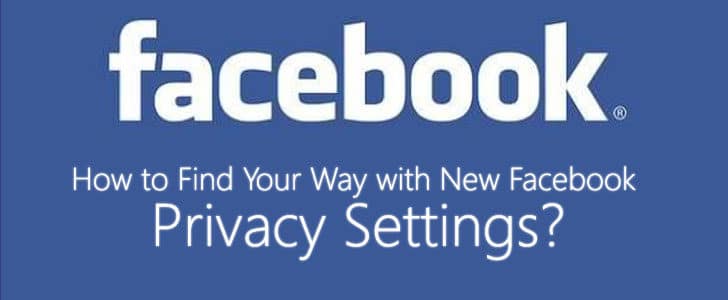 Getting started with New Facebook privacy Settings
If facebook has activated new privacy setting for you, you will find below icon in top navigation bar next to home button.

By clicking on that you can access privacy shortcuts. There you have to provide answers to questions "Who can see my stuff?", "Who can contact me?", "How do I stop someone from bothering me?"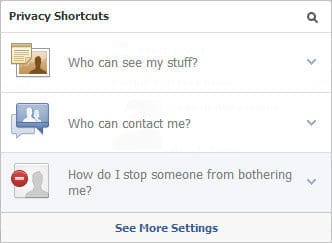 You can further expand each section and provide answers to those questions.
Making things visible only to friends would be a great idea.
Click on 'see more settings' to go to detailed privacy settings page.
There you can set tag reviews to prevent tag spamming, limit past post visibility, search engine appearance etc.
As I said before there are no new features, only a UI revamp. Now it's much easier to set privacy settings and need only few clicks. Try this new way to set privacy in Facebook and tell me how you think about this new change as a comment below.
Tags: #Facebook #Security #Social Networks