For many years there were very few companies in TV game console market. They had their own unique products and certain market share. Seems there was no space for anyone else to compete there.
Recently there was a booming trend of mobile gaming. It started with Android powered phones and tablets with stronger hardware muscle. Number of games in Google play with high end graphics was increasing day by day. Finally we saw Nvidia Project Shield, a dedicated Android powered mobile gaming console.
Down the time, flexibility and the power of Android OS extended to TV gaming consoles as well. We already saw OUYA and today we have GameStick under the spot light. Seems this is going to be a considerable threat to TV game console market leaders.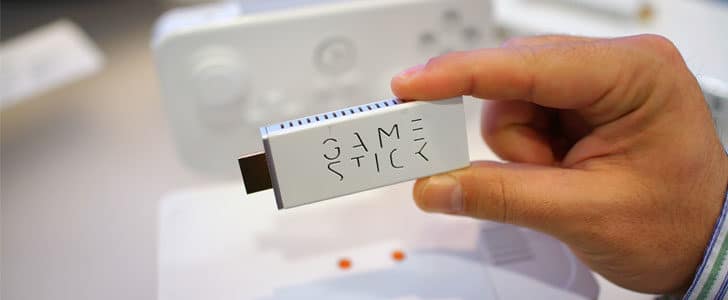 Closer Look at GameStick
Design
Type: HDMI Dongle // BT Game Controller
The design of GameStick is sleek. It has HDMI dongle and a game controller. In game controller there is a pocket where you can put HDMI dongle which converts everything in to small pocktable package. So you can carry your gaming console wherever you go.
When you want to play games, all you have to do is plug the dongle in to HDMI port in TV and connect the game controller via Bluetooth.
You can separately purchase GameStick Dock. It will add up to 64 GB of storage, work as a wireless charger for GameStick controller, support Ethernet and connect other game controllers.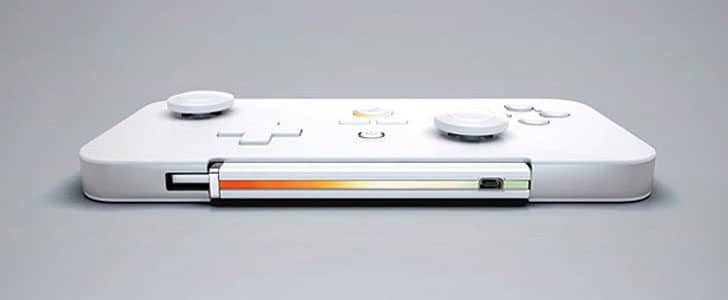 Processor and Storage
Platform: Amlogic 8726-MX

CPU: 1.5 GHz // Dual Core // Cortex A9

GPU: Mali-400

RAM: 1 GB DDR3

Internal Storage: 8 GB

Expandable Storage: Yes, SD Card
The hardware muscle here is not so impressive. Compared to Smartphone and Tablets that came out in last few months, this looks like antique. Even in OUYA there is a quad core processor. If you are planning to play high end graphic intensive games, you might have to think twice.
Internal storage is definitely not enough even for an average gamer. If you are playing 3D games in your 16 GB iPad, you know what I'm talking about. So keep provisions to buy a 32 GB SD card as well.
Software
OS: Android 4.2 Jelly Bean

UI: Custom
Android is the magic which made these kinds of gaming consoles possible. The standard Android UI is customized to go with game controller's joystick and buttons. So by looking at UI you won't be able to figure out if this is Android.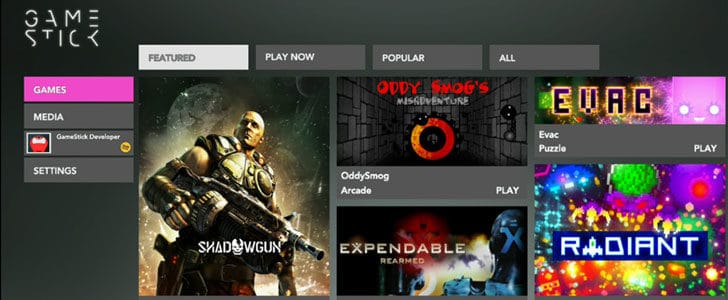 Connectivity
Wi-Fi: 802.11 b/g/n

Bluetooth:  4.0

USB: micro USB 2.0 // 3 x Full Size USB with GameStick Dock

HDMI: Dongle // 1080p

Ethernet: With GameStick Dock
Single player gaming is boring. Gamers need to go multiplayer. So any gaming console needs high speed connectivity. This has Wi-Fi for internet and super speed Bluetooth for game controller. HDMI port is capable of streaming 1080p videos. If you get a GameStick dock you will be able to expand connectivity features further.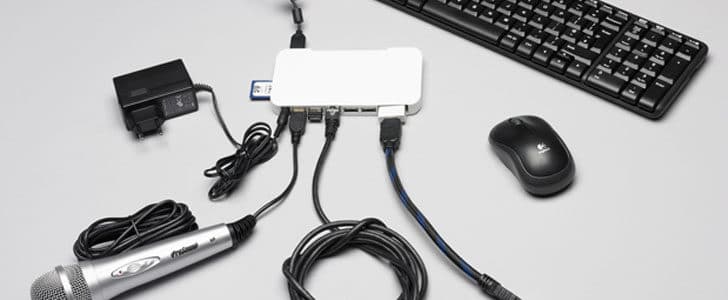 Wrapping Up
The trend of Android powered TV game consoles is very promising. Android is an open platform and it will attract lots of game developers. And it's highly customizable, so console developers can alter it to meet the exact need. So software wise it's pretty strong.
The problem here is in hardware muscle. GameStick comes with dual core CPU with 1 GB RAM. This is not enough to render high frame rate full HD 3D games. (After all you can't expect anything else for $79) If you take a look at OUYA, it has Quad core CPU which might be barely enough for a hardcore gamer.
If Android TV game consoles need to give a solid competition to PlayStation and Xbox, they have to pay serious attention to hardware. Qualcomm Snapdragon 600 or may be 800 would be a great choice. To go there manufactures have to push the price point to $200-250 probably, still way less expensive than other TV game consoles.
Tags: #Android #Gaming