Windows 8 made the UI of desktop operating systems totally up side down. Keyboard and mouse was no match for it and it was demanding a touch screen. Microsoft came up with their Surface Pro and many other manufactures joined the party.
Out of all those Asus was doing great and they introduced several Win 8 optimized devices with unique features. Asus Transformer book stands out among all those as the first detachable Asus notebook.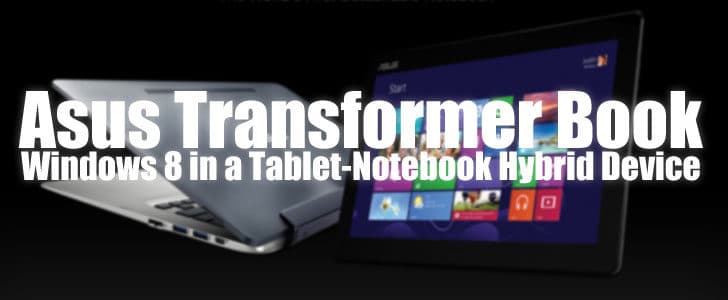 Insight for Asus Transformer Book
Design
Dimensions: 340/219/23 mm

Weight: 1900gm
In the first look it may look like any other high end Notebook with great display with touch screen, Chiclet type backlit keyboard and connectivity ports. But the magic here is you can remove the head and use it as a tablet.
The whole brain of the device is in the pad. The dock is only giving additional battery power, storage space and connectivity ports.
Display
Size: 13.3 Inches

Technology: IPS

Resolution: 1920×1080 px

Sharpness: 165 ppi
The display is perfectly sized to be a part of Notebook as a well as to work as a standalone tablet. Brightness level could be increased to 350 nits, so you won't face any viewing issues even in outdoors.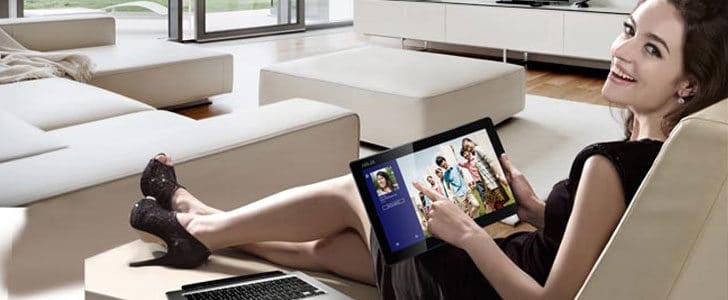 Processor and Storage
Platform: Intel Core i7 / i5 Ivy bridge

CPU: 1.9 GHz // Dual Core // x64

GPU: Intel HD Graphics 4000

RAM: 4 GB // DDR3 // 1600 MHz // Dual Channel

Internal Storage: Pad: 128 GB // SSD | Dock: 500 GB // HHD

Expandable Storage: microSD (Pad) // SD (Dock)
This spec is similar to any other high end Notebook or Ultrabook. With the high speed processor, RAM and SSD it will fly with Win 8 pro.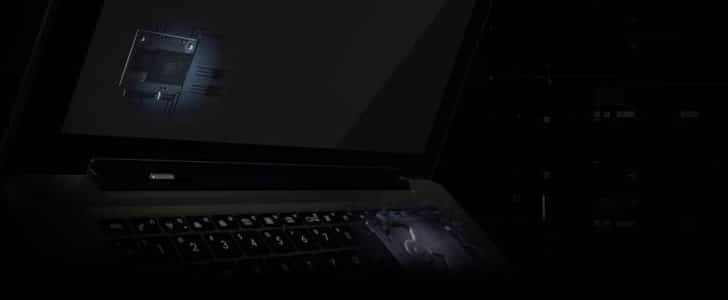 Software
OS: Windows 8 Pro
This comes with full desktop version of Windows 8, not the tablet version. So you can run legacy windows applications as well as new Windows 8 Apps.
Camera
Primary: 5 MP // 720p@30fps (Optional)

Front Facing: 720P@30fps
The front facing camera is the standard option and there is a separate version with rear facing camera as well.
In a Tablet or Notebook you don't really need a rear facing camera. If you are planning to buy one, think about that. It might save you some money.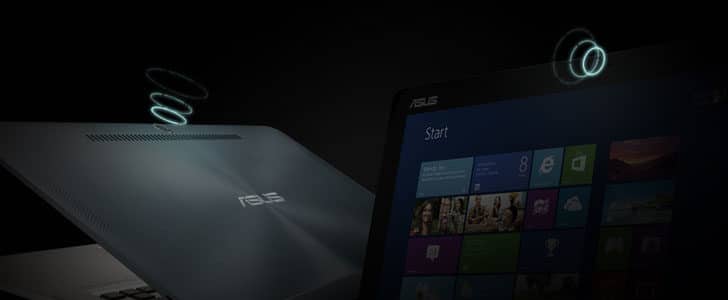 Connectivity
Mobile Network: n/a

Wi-Fi: 802.11 b/g/n

LAN: 10/100/1000 Gbps

GPS: Yes (Not confirmed)

Bluetooth:  4.0

USB: 2 x USB 3.0 (Dock)

HDMI: microHDMI (Pad) // mini-Display (Dock)
One major drawback is Transformer Book doesn't have built in mobile radio. If you want to connect to HSDPA data network you have to use a dongle. Other than that it comes with all the latest and fastest connectivity options.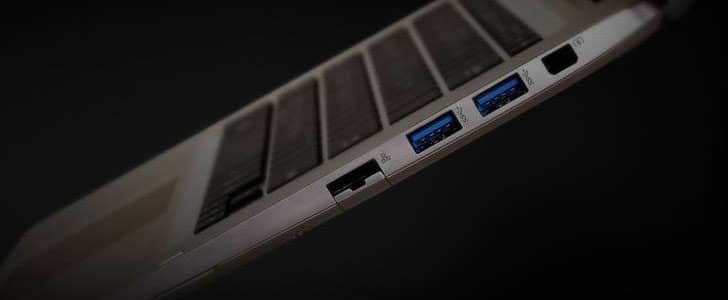 Battery
 Type: Li-Ion

Capacity: 38 Wh (Pad) // 23 Wh (Dock)

Battery Life: ~5 h
Wrapping Up
This is a nearly perfect Windows 8 optimized device you can use for any type of usage such as handheld, laptop or desktop. It wraps up high end hardware, camera and connectivity options. Only missing piece is built in mobile radio and that also can easily be solved with a dongle or Mi-Fi router.
If you compare this with Surface Pro, I think Transformer Book has a huge advantage with its keyboard dock and its extra storage, battery power and connectivity. Surface Pro's touch pad is not a good way for laptop operations and its display is also slightly smaller to be a Notebook.
The price tag of this device is $1479.99 for i7 model. I think this is a pretty good deal considering what you are getting. If you are planning to buy a high end Notebook and a Tablet you have to spend at least $2000. So Asus Transformer Book has lots of trump cards to play to attract lots of consumers over other Win 8 Pro Devices.
Images By: http://transformerbook.asus.com/
Tags: #Asus #Notebook #Tablet #Windows