Samsung Galaxy range was getting bigger and bigger with series of phones. Once the Galaxy S II came out it made a blast in the market and turned it towards Android  from iOS. Then Galaxy S III came out with amazing internals and display. Millions of devices are sold all over the world making "Galaxy" a brand for Android phones.
Normally in Q1 of every year, lots of Smartphone are coming to market and it's same with 2013 as well. This time the trend is 1080p display and multi core processors. Samsung always keep the best for last. Their next Galaxy device, Galaxy S IV is expected to come to market by next April. There are lots of rumors and leaks about the device and here I'm round up all of them.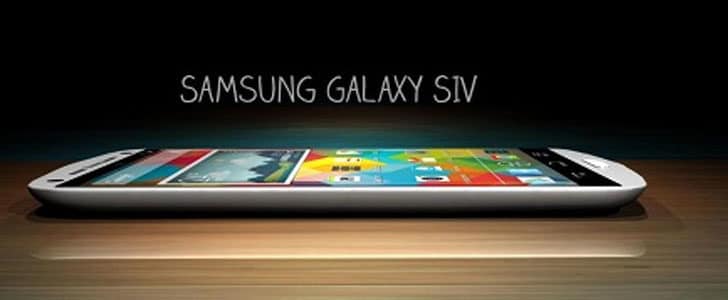 Expected Device Specification
The basic design of the device would be pretty similar to Galaxy S III. The display would be 5 inches AMLOED panel with 1920×1080 px resolution and 440 ppi of pixel density. Yes! Samsung is joining 5 inches 1080p party.
Samsung introduced Exynos 5 Octa in CES 2013. Most probably this chipset will power up Galaxy S IV. It will definitely give it great power, graphic performance as well as energy efficiency. CPU would be clocked at 1.8 GHz with 2 GB RAM and 32 GB of internal storage.
If Galaxy S IV is going to be released around April, it's too early for it to have Android Key Lime Pie. So it will come out with Android 4.2.2. Jelly Bean.
Camera is one of the most attractive features in Galaxy S III. I'm pretty sure Samsung will take it to next level with S IV. There would be a 13 MP camera with LED flash and built in HDR capability. When it comes to video it's very unlikely go beyond 1080p @ 30 FPS, but it will have HDR video recording.
Galaxy S III has all sorts of connectivity technologies and only thing we can expect extra in Galaxy S IV is Wi-fi ac support.
Finally the battery power, the major concern. Samsung Exynos 5 Octa is based on Cortex A15 architecture and it's a heterogeneous system designed to save battery power. So we can have good hope for better battery life in S IV. However 1080p display is battery drainer, though AMOLED technology will slow it down. It's going to be a massive phone so we can expect around 2500 mAh battery to power it up.
We are just few month away from official launch of Samsung Galaxy S IV, probably the next game changer in Android world. I'll see you again after the launch with official spec and other goodness.
Update
Latest rumors says that the display is going to be SoLux back lit and processor is Qualcomm Snapdragon 600.  There are production issues in AMOLED 1080p display manufacturing and serious heating issues in Exynos 5 Octa platform. And seems they are going to go back to Galaxy S II like design.
Tags: #Android #Samsung #Smartphone