For the past few years shape of Smartphone changed drastically. I remember the time of flap phones, then we had direction pad, true QWERTY keyboard design of Blackberry. Once Apple introduced their iPhone back in 2007 most of the manufactures got inspired to come up with candy bar design with full touch controls.
After that there was no significant change in form factor in Smartphone. But they were getting bigger and thinner. Samsung is the initiator of very thin Smartphone with huge display. You may remember Galaxy Note and it became a blast. Now they have Galaxy Note II as well.
Following this trend many manufactures came up with thinner and bigger Smartphone. Motorola is very famous for manufacturing thinner Smartphone and Apple's latest iPhone 5 is also has a bigger screen and ultra thin profile.
In the mean time Oppo, an unnoticed Chinese Smartphone manufacture came up with the world's thinnest Android Smartphone. Yes, they manufactured world's very first 1080p Full HD android Smartphone as well. Oppo Finder is under NOG spotlight today.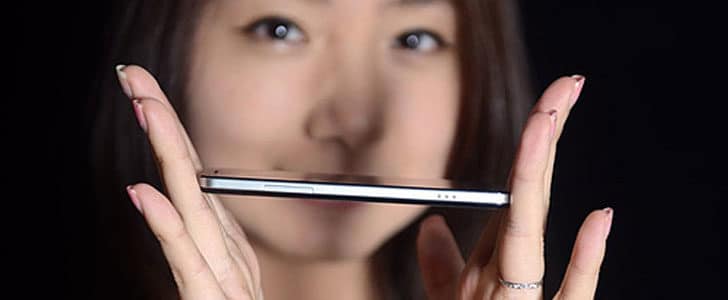 Specification Spotlight
Design
Design is the hook here. Its a candy bar type phone that weights 125g and thickness is only 6.65mm which makes it the world's thinnest Smartphone. Front panel holds a 4.3 display and capacitive buttons. Micro SIM card slot and wireless docking port is on the left edge. Right edge is populated with volume rocker. Back panel design is clean and has only the camera, LED flash and loudspeaker.

Display
The display is 4.3 inch Super AMOLED Plus with 480 x 800 px resolution which will give it 216ppi of pixel density. Its same spec as Samsung Galaxy S II, not so impressive compared to latest devices. Protection is provided by gorilla glass panel which passed the "Hammer test" as well.
Processor and Storage
It packed with Snapdragon S3 platform configured with 1.5 GHz Dual Core ARMv7 CPU, Adreno 220 GPU with Qualcomm MSM8260 chipset. Not a high end configuration but a good platform to run latest Android and other applications.
RAM is 1GB DDR2 and Internal storage is 16GB non expandable. Amount of RAM is pretty much standard. Non expandable storage could be a drawback for a movie junkie.
Camera
Primary shooter is 8MP with CMOS sensor capable of recording snaps as well as 1080p video. It has LED flash, autofocus and other standard options. Secondary camera is 1.3 MP which you can use for video calling.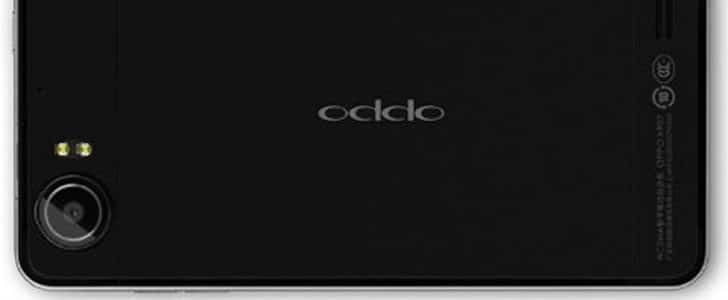 Operating System
The device originally comes with Android 4.0 ICS. The UI is heavily customized. In other words you have to wait long till Oppo releases Android updates.
Connectivity
It has all the standard connectivity technologies such as 2G, 3G, HSDPA, Wi-Fi, USB 2.0, Bluetooth 2.0 and GPS. Snapdragon S3 platform doesn't support LTE and no signs of NFC as well.
Battery Life
According to the specification, capacity of the battery is 1500 mAh. Phone has a relatively low resolution display and Snapdragon platform. Both factors would contribute to longer battery life. So even with this relatively less powerful battery this would have a decent battery life.
Warping Up
The phone's design is awesome. It's ultra thin and very light as well. I wouldn't call it a powerhouse. It has very average configuration. But still it's better than last Google reference model device for Android 4.0 ICS, Samsung Galaxy Nexus. Apart from the lesser resolution display, you would be able to have a great android experience on this device.
I have seen few Chinese tech reviews about Oppo Finder. One major point I noticed there is UI heavily themed. I'm not fond of manufacturer specific themes. They reduce performance and delay updates as well.
Finally, Oppo Finder is a good device with good form factor as well as decent software and hardware configuration. It would be an ideal choice for an average user who uses Smartphone for email, web browsing and audio/video playback.
As it seems this device is available only in China so far. I hope Oppo will come to international market and show their colors really soon.
Tags: #Android #Oppo #Qualcomm #Smartphone