Couple of weeks ago I introduced you a web application where you can draw your diagrams like you do it in Microsoft Visio or Rational Rose. You know that the next big thing in internet is rich internet applications and slowly they are dominating the tasks which were normally done by installed application.
Quick Catch-up
As a big fan of rich internet applications I always look for alternatives to replace my desktop applications with web applications. In my search I came across with another diagram editor which is providing way advanced and versatile diagram editing environment than previous application Diagramly. Today I'm going to take a closer look in to Gliffy, the best online diagram editing application.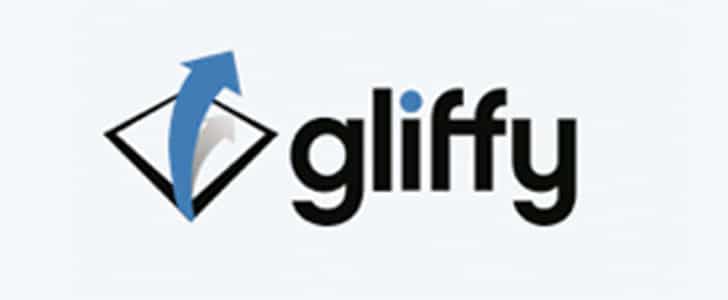 How to Use Gliffy?
Go to Gliffy home page.
Gliffy is a commercial product. But it's letting you to try it for free.
Click on the button Try it now.
It will open the online diagram editor for you.
As the first step you have to create new diagram.
There are several categories and templates listed there.  You will notice that it contain all the common type of diagram categories including wireframe, venn diagrams, organizational charts, flow charts, network diagrams, UML diagrams and floor plans as well.
Select the category and template according to your requirement.
Then click on create document.
 It will create a document for you and it will contain few diagram items by default. Select all of them and delete before you start working.
At the top you have menu bar and tool bar.
Left hand side you have library where you can find diagram entities.
To draw a diagrams all you have to do is just drag and drop items from library to document.
To connect items you have connector tool in tool bar above.
Gliffy support all the item arrangement features such as grouping and send to front/back.
After creating a Gliffy account you can save your diagram online in provided space. In order to register you have the pay the fee.
After a successful registration you can export the created diagram as different file formats such as SVG, XML, JPEG and PNG.
It's providing printing facility as well.
Best Way to Use Gliffy
I have mentioned this tip whenever I introduce a rich internet application to you. Your browser is designed to display web pages. It's not a good environment to run web application. If you want to get the maximum out of a rich internet application, you must use a site specific browser (SSB).
Quick Catch-up
Wrapping Up
Gliffy is the most complete and versatile online diagram editor I have ever seen. It's proving you a wide array of diagram categories and going beyond that, floor plans and wire-frames as well. All the functionality are well engineered to deliver smooth user experience. The performance of online application is also highly optimized and you will barely feel that you are using an online application.
However, this tool is not for free. You have to purchase the license to save document and export them as different formats. For online users it's providing collaborative document editing as well. In addition it's proving facility for you to integrate this application with other popular applications such as Google Apps.
If you are running a business, and if you need collaborative diagram editing environment, Gliffy might be the solution that you are looking for. Try it for free and purchase and plug it in to your business if it's working good for you.
Tags: #Diagram #Rich Internet Applications