Whenever a new Android version comes out, the main thing I look for is battery life. Android is already full in features than any other mobile OS, so no point of looking for features. Before the Jelly beans came out I was looking for smooth UI. But now battery life comes first.
Android 4.1 was highly optimized to save battery life along with its performance and smooth UI. But everything burnt to ground with poor battery life in Android Jelly Bean 4.2.
Recently Google rolled out Android 4.2.2 to Android devices with very minor UI tweaks. But it's size was 44 MB. So there has to be something more than those minor UI alterations. I had a gut feeling that they must have done something to get the power management back on track. So I ran a battery life test and here we go with the results.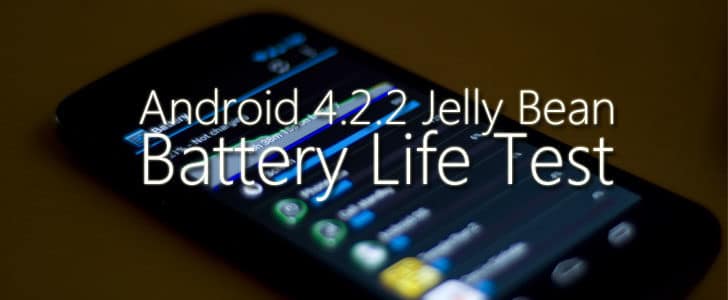 Battery Usage Report
I tested this on my Galaxy Nexus with original battery (Almost 1 year old). Wi-Fi was on in the whole time and mobile signal strength was also good. Screen brightness was set to 50%. Basically I was using the device to browse web, social media, email, eBay and games such as a Temple Run 2.
I took a screenshot when battery reached 5%. By then device was ON for 25h 19m (3h 16m Screen on). This is amazing compared to 12h and 53m (3h 24m Screen on) in Android Jelly Bean 4.2. Here are the screenshots of battery life report.
And here is the screen on time.
So Yeah! That 44 MB is not just for minor UI tweaks. Google have done some core level optimization to make Android less power hungry as well as more secured.
Mobile Device: Samsung Galaxy Nexus
Mobile OS: Android Jelly Bean 4.2.2
It's good to know that Google developers are fighting against one of the major and crucial problems in Android OS. Software optimization is the best way to achieve better power management and performance, not increasing number of CPU cores or memory.
You are invited to share your experience with latest Android 4.2.2 in the comment section below.
If you like to stay connected with NOG subscribed to our email list.
Tags: #Android #Battery #Jelly Bean