In past few posts I was talking about the latest and greatest mobile computing platforms introduced in CES 2013. They were Nvidia Tegra 4 and Samsung Exynos 5 Octa. In next few years they might change the face of the whole mobile computing industry. This discussion is incomplete without Qualcomm Snapdragon 800 (MSM8974). Here we go and take a closer look in to that.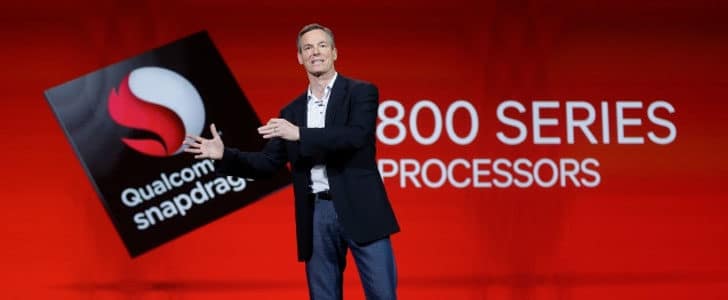 Tech Spec
CPU
Semiconductor architecture used here is 28 mm same as previous Snapdragon S4 and it has a Quad Core Krait 400 CPU that supports up to 2.3 GHz. L0 cache is 4 KB + 4 KB, L1 is 16 KB + 16 KB and L2 is MB. We already witnessed the power of Quad Core Krait CPU in many devices. With next generation Krait CPU with increased clock speed, Snapdragon 800 will be blazing fast.
28 mm architecture is highly power efficient as we already know. Though Snapdragon 800 has 4 beastly CPU cores they are intelligent enough to work in optimum speed to save battery power. Each CPU core can work in its own clock speed depending on the workload. With all those Snapdragon 800 will be highly power efficient as well.
GPU
This comes with next version of Adreno GPU which is Adreno 330. According to the spec this is 50% faster than Adreno 320 which was there in Snapdragon S4 Pro. This is capable of rendering full HD graphic at 30 FPS which is pretty impressive. The best part here is, it is 2X power efficient than Adreno 320.
Memory
Memory access technology used here is 32 Bit Dual Channel 800 MHz LPDDR3 gives blazing fast 12.8 GB/s data transfer rate. It's same with all the leasing SoC introduced in year 2013.
Connectivity
Even in Snapdragon S4 it supported all the major connectivity technologies. Snapdragon 800 is even widening it with 802.1 ac Wi-Fi connectivity.
Application And Possibilities
This will be available to device manufacturers by mid 2013 and still we don't have any device to test this beast's performance. Once a manufacturer utilize Snapdragon 800 for a mobile device it will definitely be a powerhouse at the same time less power hungry.
Adreno 330 GPU is 50% faster at the same time 2X power efficient. It will be great news for gamers. They will be able to play high end games with much better graphic for a longer time on the go.
Wrapping Up
Qualcomm Snapdragon always had competitive advantage over other mobile computing platforms. They were always powerful and less power hungry. They customized ARM architecture to be even more powerful with their Krait processors. They always wrapped up best GPU and blazing fast memory with latest connectivity technologies. Here with Snapdragon 800 they have done it again.
This would be much better than Nvidia Tegra 4 but not sure about the competition with 8 Core Samsung Exynos 5 Platform. The major success factor of SoCs in 2013 would be energy efficiency more than power. In that case I have a strong feeling that Snapdragon 800 will beat Exynos 5 Octa.
Tags: #Qualcomm #Smartphone #Tablet