Google released their reference model devices for Android 4.2 back in October 27th. This time it's not only a device but a family of Nexus devices. Previously I was talking about Nexus 7 and super revolutionary Nexus 10. Unlike before they attracted lots of customers and all units sold out within a matter of minutes putting Google in huge trouble.
Before the product launch of LG manufactured Nexus 4, I rounded up all the rumors about it around the WWW. Now the device is out there and thousands of people are using it. If you are also looking forward to buy one, here I go with detailed insight for Nexus 4, it's features, specification and drawbacks.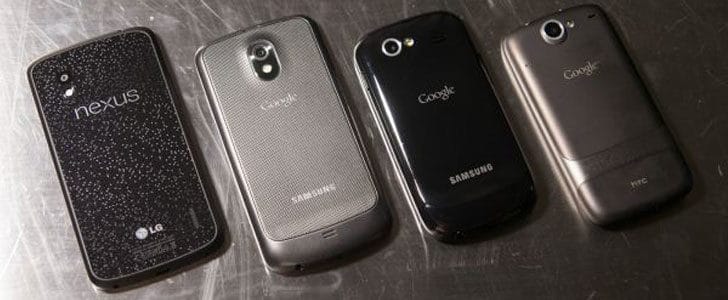 Insight for Nexus 4
Design
Dimensions: 133.9 x 68.7 x 9.1 mm

Weight: 139 g
Making a major design change for Nexus branded phones, this time it comes with front and rear gorilla glass finish. Only the surrounding band is made with rubberized plastic to give you a better grip. It's not the lightest or thinnest, yet has a good feeling in your hand.
In the first look you won't see much difference between Galaxy Nexus and this device. They follow the same design concepts. In the back panel you will find nice glittery texture. All the hardware buttons are properly placed and all the other operations are handled by on screen buttons.
Display
Size: 4.7 Inches

Protection: Corning Gorilla Glass 2

Technology: IPS Plus

Resolution: 768 x 1280 px

Sharpness: 318 ppi
The display is not showing much improvement compared to previous Nexus. The size, resolution and sharpness are almost same, but display technology is different. In the first look you will notice super bright display with slightly washed off colors. It's well expected for any IPS display.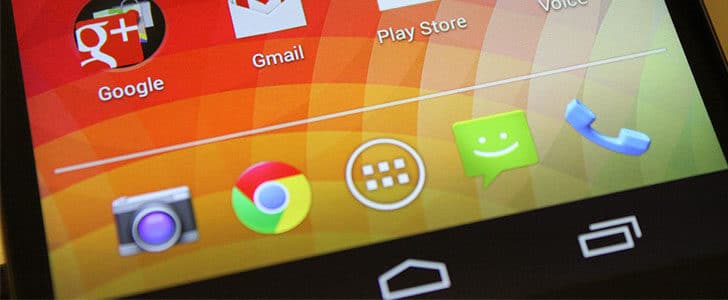 So the display in Nexus 4 is actually a step back compared to Galaxy Nexus. If you already have a Galaxy Nexus and planning to go for a latest Nexus 4 consider this fact. You will definitely miss high contrast colorful display that perfectly blends with surrounding bezel.
Processor and Storage
Platform: Qualcomm Snapdragon S4 Pro (APQ8064)

CPU: 1.5 GHz Quad Core Krait

GPU: Adreno 320

RAM: 2 GB

Internal Storage: 8/16 GB

Expandable Storage: No
The hardware platform makes this device a monster. Snapdragon S4 Pro, the most powerful chipset available configured with best CPU and GPU is definitely unbeatable. 2 GB RAM completes this setup. If you are looking for Smartphone with stronger hardware muscle to handle multimedia and 3D games, here is your device.
Internal storage options are not so impressive. I'm not sure anyone would like to go for 8 GB model. It could have been cooler if they offered 16/32 GB options. This is a major concern since you have no way to expand the storage.
Software
OS: Android Jelly Bean 4.2

UI: Original
Nexus devices always give you pure android greatness. This device comes out with Android 4.2 Jelly bean with lots of brand new features. The best part is, if you have a Nexus 4 you will be the first to receive next iteration of Android.
Camera
Primary: 8 MP // LED Flash // [email protected]

Front Facing: 1.3 MP
The camera is another major improvement compared to previous version. The definition level has been raised to 8 MP and sitting side by side with all the other latest Smartphone. All the other features are not the best, but good enough.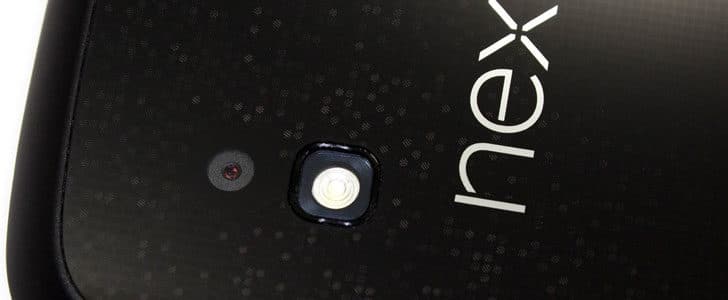 Connectivity
Mobile Network: GSM // HSDPA

Wi-Fi: 802.11 a/b/g/n, Dual Band

GPS: A-GPS

NFC: Yes

Bluetooth: 4.0

USB: microUSB 2.0
The major disappointment is Nexus 4 is not coming with LTE connectivity. There is a valid reason for that however. LTE technology is highly fragmented and they can't design a universal device for all carriers. Due to this reason some of Galaxy Nexus users had to wait for months to get Android updates. So I think this is a wise move and after all HSDPA connectivity works up to 42 Mbps which is good enough.
The other connectivity features are pretty much standard and complete. Dual band Wi-fi is a great addition of value.
Battery Life
Type: Li-Po

Capacity: 2100 mAh

Battery Life: 15 h talk time
The battery is non-removable so they have to include long lasting high capacity battery. The spec is good, capacity is high and Li-Po batteries have more charging cycles. The talk time in official spec could be deceiving. Nexus 4 will survive a whole day for most  people with 3-4 h screen on time. You may already know that there is a major battery life issue in Android JB 4.2. Once Google fix that, Nexus 4 could live for much longer.
Wireless charging is one of the most attractive features here. It uses the same Qi wireless charger as many of the other phones.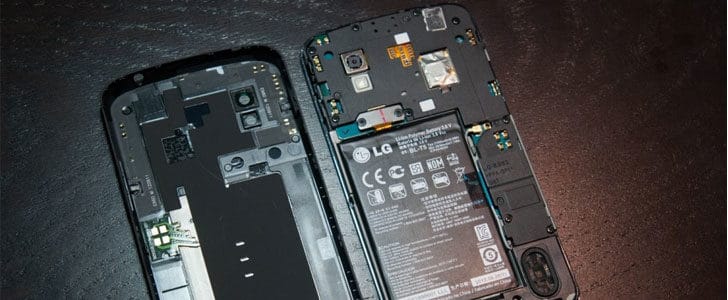 Wrapping Up
If you ask me the question what is the best android phone in the market, my direct answer would be Nexus 4. It has all the latest and greatest features, great built quality as well as unbelievable price tag. The 8 GB model comes for $299 and 16 GB model comes for $349. There is no way for you to find this awesome phone in that price range, not even in $600-700 price range.
The only disturbing things here are display, non-expandable storage and non-removable battery. This could have been the best Smartphone ever if built with a high contrast Super AMOLED display, microSD card slot and removable back.
Some people might classify glass back as a drawback. It's a fingerprint magnet and if you drop the phone, it will easily crack. But at the same time it adds a nice finish to the device. I like to enjoy the great finish and take the responsibility of not dropping it.
This is available in US and few other countries via Google play, but there is a serious shortage of supply. I hope Google will fix it soon and take steps to spread this around the world.
Tell me how you feel about this great device as a comment below. Subscribe to our email list and stay connected.
Tags: #Android #LG #Nexus #Qualcomm #Smartphone