Social media has made our life simple but at the same time complex. Research shows that most of the people are having more than one social media account and they update at least two of them every day. When it comes to social media promotions you have to work with many numbers of accounts. If you have a staff working on social media campaign they need access to the same account. So how would you find a solution to these problems?
If you have one place to get all the updates from entire social media accounts wouldn't that be great? If you can interact with them by updating status, liking, re-tweeting etc. it's even better. What is that same place which gives you the facility to team access to all social media accounts?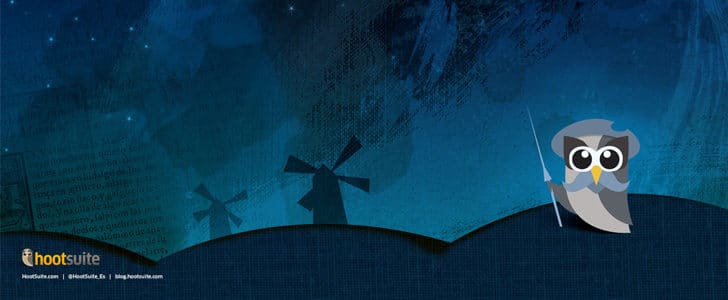 This is the perfect solution that every social media junkie is looking for. It comes as HootSuite, a Rich Internet Application. This is a sophisticated enterprise solution, yet it is having a free version. Even the free version comes with all the important features, so everyone can enjoy the service of this amazing social media dashboard.
How to Setup
Web Application
The easiest way to access HootSuite is its website. Click here to go to the web site. It has very streamlined user interfaces with maximum performance.
Once you go to the web site you have to log in, easiest way is to sign in with Google. In addition to Google there are other services as well.
After successful login you can add your existing social media accounts to HootSuite. For that you can use the left menu bar. Go to Settings -> Social Networks to link your social media accounts. After granting relevant permission, they will be successfully connected.

Same as a web browser Tabs, you can add new tabs, rename them and organize them in the way you want by drag and dropping.

By clicking 'add streams' you can add streams to each tab. Once you click that the panel will show you available options.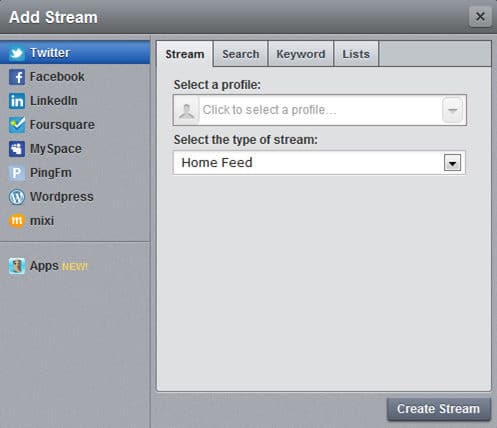 Desktop Application
Since this is a rich internet application, you can get this to your desktop as a short cut. For that you can use Mozilla Prism or Chrome Application shortcuts. In that case this will work even faster and independently.
If you create a desktop application with HootSuite, then you can configure it to auto run on startup. All you have to do is to move the application shortcut in to Startup folder in Start menu.
Hootlet Browser Extension
There are HootSuite extensions to Mozilla Firefox and Google Chrome. Using that you can easily share any content in the browser to any social network through HootSuite by just one click. After you install it there will be a HootSuite button in the browser tool bar. On click it will pop up the usual update panel of HootSuite.
Bookmarklet
This is also doing the same thing as browser extension. The advantage here is you don't have to install anything to browser. So I prefer this. All you have to do is drag and drop this in to your bookmark toolbar. On click it will pop up the update panel of HootSuite with current page Title and URL.
Mobile Application
Smartphone users can use HootSuite on the run. There are various versions for iPhone, iPad, Android and Blackberry. They also come with same features as web application.
In here you can see entire setup options and download of HootSuite.
Enjoy using HootSuite and Next Part of the article will be coming soon explaining special features of this social media dashboard.
Tags: #Facebook #Social Networks #Twitter