The Cloud Storage war is on! Dropbox – good old buddy, Microsoft SkyDrive – a good deal and new entrant Google Drive from WWW giant is facing each other in the battle field. Everyone is offering lots of cool functions to users with their advanced web interfaces and file syncing clients.
No matter how tight the competition is, no matter what kind of features they offer, I believe Dropbox is still the best Cloud storage service. I'm pretty sure most of you will agree with me if you have tried SkyDrive and Google Drive.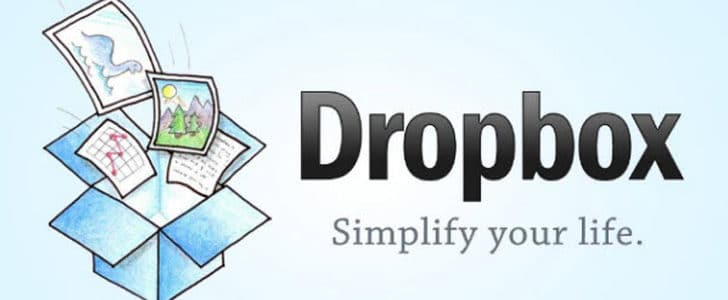 Quick Catch-up
Dropbox – Backup and Share Files
Let's take a closer look and figure out why Dropbox is the best.
What are the Things I Love in Dropbox
Right Click Menu
Dropbox is giving you a file syncing client same as other competitors. But the beauty here is once you Drag and drop some files in to local folder it's getting specific right click menu items. Using that you can get lots of things done such as share a folder, get previous version of the file, get public link for file or folder and browse the content in Dropbox web.

There are lot of actions you can do right there in your file browser without visiting Dropbox web such as Copy public link for a file in "Public" folder and Copy gallery link for a folder in "Photos".
Public and Photos Folder
You need to create a public direct link to a file in Dropbox. It's just few clicks away. All you have to do is to move the file in to "Public" folder and it's automatically getting public direct link. Using that link any one can download the file without going to any web page.

If you need to share images with public as a gallery, all you have to do is move the folder to "Photos". By right clicking on the folder you can get the public gallery link.
The auto generated gallery in Dropbox is having very clean interfaces and lots of user-friendly operations. Anyone can view it even without having a Dropbox account.
Web Hosting
In the previous section I mention that all the files in "Public" folder are getting a direct public link. If you think out of the box you can use your Dropbox public folder as a extension to your webhost. It's easily possible since you are getting publicly accessible direct links.
Get Public Link to Any Folder
If you want to share an entire folder with public, again it's possible with Dropbox with just one mouse click. Right click on the folder, go to drop box and click on get link. Dropbox will create a public view for that folder and take you there instantaneously.
If you don't want the public link anymore, you can easily remove them in Dropbox web.
Quick Catch-up
Get Public Link for Any DropBox Folder
LAN Syncing
If you are syncing files between different computers in same LAN or WLAN you don't have to travel a round trip in internet. Dropbox is utilizing LAN or WLAN between computers to Sync files which is called as LAN sync.
Of course this is way faster than syncing files through internet and you are saving your bandwidth as well.
Quick Catch-up
Working With DropBox LAN Sync
Storage Expansion
By default Dropbox comes with 2GB space. If you need more space you have to pay and be a pro Dropbox user. But if you are social savvy user, there is another way.
You can join Dropbox referral program and introduce new people to Dropbox. For every person who starts using Dropbox, you will get extra 500MB up to 16GB. Dropbox is very interesting tool and you wont face much trouble introducing it to your friends.
Quick Catch-up
Get 16GB Storage Space in DropBox
Wrapping Up
If you closely take a look at the things I love in Dropbox you will easily figure out that no other cloud storage service is giving you that variety of features. However, in the case you want to buy extra storage Dropbox is costly than others. But if you compare features its clearly unbeaten and standing tall.
Tags: #Cloud Storage #Dropbox