If you have a Google Galaxy Nexus you must be enjoying sweet Jelly bean already. That's the beauty of having Nexus branded device and you will always be the first to get OTA updates whenever a new version of Android comes out.
Project Butter, it's supposed to increase the efficiency of CPU, GPU and Display by letting them to function independently and simultaneously, called Triple Buffering. The outcome is just in front of your eyes, UI transitions are smooth and it opened doors to new polished transitions as well.
However, this should consume more power which leads to slightly lesser battery life. By the time I was getting Jelly Bean I was prepared for this.  But surprisingly it worked the other way around.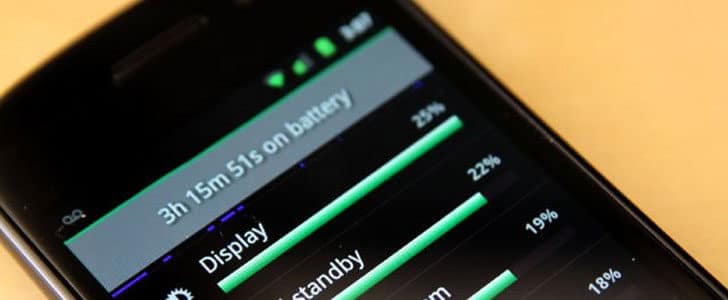 ICS vs Jelly Bean – Power Consumption
When I was using ICS on my Galaxy Nexus and with my general usage style, it could last for approximately 20 hours after 100% charge.
My Wi-Fi was always on as well as Sync. I'm heavy user of Social Media and Web Browsing. At the same time I was addicted to Temple Run as well. With all these I was using Gmail and Calendar apps to manage my professional life. Throughout entire operation display brightness was set to Automatic.
When I updated my phone to Android Jelly Bean I noticed a significant improvement in battery life in the first day. I changed the battery to 100% and used the phone as usual till it reach 4% several times to test this. Here is the outcome.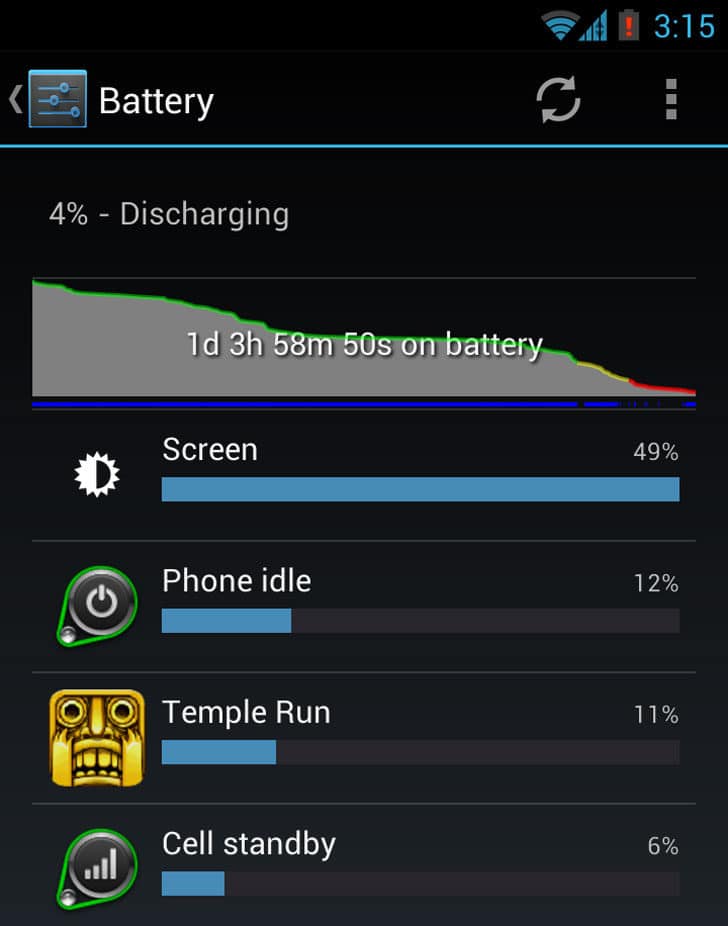 Now with Jelly Bean, my Galaxy Nexus could run for nearly 28 hours as you can see in the above screenshot. This is nearly 40% battery life improvement. So Jelly Bean is not only giving you butter smooth performance, at the same time it improves the battery life as well, but how?
What is The Underlying Reason for Improved Battery Life?
In Android Jelly Bean Update log there are two statements about Battery life as below.
Jelly Bean has more reactive and uniform touch responses, and makes your device even more responsive by boosting your device's CPU instantly when you touch the screen, and turns it down when you don't need it to improve battery life.
Smart App Updates ensure that only the parts of an application that have changed will be downloaded when you next update it, saving up time, bandwidth, and battery when updating apps.
Second reason is irrelevant to general operations, but first one gives us a hint about improved battery life. However, with that technique alone, Jelly bean won't be able to achieve 40% of improved battery life according to my personal point of view.
In order to achieve this energy efficiency, Google engineers must have done some serious kernel re-engineering. They must have embedded power management module in to the kernel itself. In addition they must have optimized the source code to consume lesser amount of CPU and other resources to achieve this level of efficiency.
However, I could not find official records to prove this point. You may find out good reason to explain this improved battery life in Jelly Bean devices. Our comment box is open to your point of view, information and experiences.
Tags: #Android #Battery #Jelly Bean