Nikon is one of the major camera manufactures in the world. They are producing SLR cameras, Digital SLR cameras and compatible lenses under the name Nikkor. Their most popular products are DSLR cameras. Their products range from DSLR cameras for basic use to some of the world's best professional DSLR cameras.
Recently Nikon introduced to the world the new KING of DSLR cameras – Nikon D4. This is a high end professional camera which attracted many photographic lovers around the world and it is coming as advancement to the Nikon 3Ds. This camera is having many of exciting advanced high tech features for photography as well as cinematography like no other camera in the world ever offered.

Special Features
Expanded ISO Range
The main noticeable feature in Nikon D4 is its unbelievable ISO performance. It's having 100 – 12, 800 standard ISO range and 50 – 204, 800 extended ISO range. There are few other cameras which offer similar ISO range but the main attraction here is noise performance.
Normally when you shoot in lesser ISO, sensor is less sensitive and has lower noise. It's good if you have good light conditions in shooting environment. But when you have low light environment you have to increase ISO to achieve adequate shutter speed which also will make the images noisier. Due to that, having higher ISO alone is not enough. It has to be less noisy in higher ranges as well.
DxOMark.com has not yet tested Nikon D4 sensor, only previewed. However according to professional photographers who have tested this camera, noise level in Nikon 3Ds at ISO 6400 is equivalent to noise level in Nikon D4 at ISO 12800 which is amazing. This will let you shoot in higher shutter speed even under very low light conduction.
Image Sensor
The image sensor in Nikon D4 is nothing special other than its above mentioned ISO performance. It's a Full Frame FX format CMOS sensor which is having 16.2 Mega Pixels.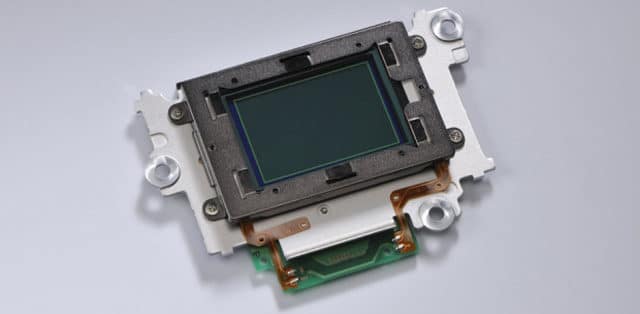 However if you take a closer look in to the pixel size, it's bigger than other similar type sensors. Its pixel size or pixel pitch is 7.3 µm. Most of the similar images sensors have pixel pitch less that 5 µm.
These bigger pixels give this camera the amazing capability of capturing maximum amounts of light and shoot under very low light conditions.
Super Speed Auto Focusing and Image Processing
Nikon is all about performance. It let you shoot fast action and time critical snaps like no other cameras. But with Nikon D4, it's taking it to the next step.
The camera is coming with EXPEED 3 image processor which will give you amazing performance to your photography. 91, 000 pixel RGB metering sensor will give you accurate light metering in many different complex scenarios. MultiCAM 3500FX autofocus sensor works in very low light conditions and delivers super fast auto focusing with 51 point auto focusing system.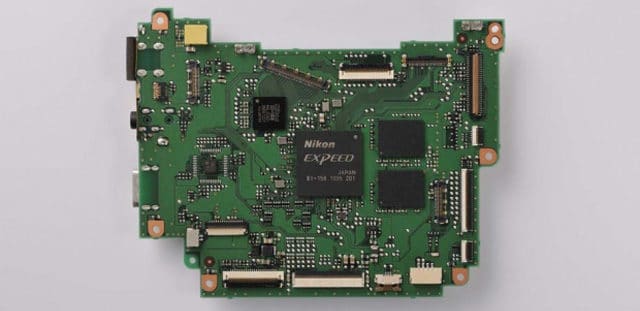 The auto focusing system offers a range of options for you. Mainly it gives you single point focusing (SF), area mode (AF), continuous (CF) mode and 3D tracking, same as in most of other Nikon DSLRs.
In addition to that Nikon D4 is having Object Tracking System which identifies the object in the given focal point and keeps focusing on to that object with any type of movements. This will be a great option for sports photography.
These features turn Nikon D4 in to a high performance low light shooting gear which is also having unbelievably fast low light auto focusing. Without having these advanced metering sensor and auto focusing sensor, Nikon D4 won't be able to utilize the maximum power of its ISO range.
To make this high performance fast action photography capability even stronger, it comes with 10 fps continuous shooting mode. That allows you to shoot 10 pictures in one second with variable exposure and auto focusing as well. If you are using exposure lock you will be able to achieve the speed of 11 fps.
Live View
Same as in Other Nikon DSLRs, D4 is also having live view mode. It let you control different parameters to change the light and other image processing with real time reflection in the live view.
The specialty here is Nikon D4 is having two different live view modes for photography and movies with specialized set of features. In photography live view mode, it let you shoot in completely silent mode up to 24 images per second at 2 mega pixel resolution.
Full HD Videos @30fps
Nikon D4 comes with advanced movie mode which let you capture 1080p videos at 30fps. If you need to capture video and make it slow motion you can shoot at 60fps in 720p resolution.
The duration of a clip recordable at stretch has been increased from 20 min to 29 min and 59 seconds.
The most attractive feature here is Nikon D4 is capable of sending uncompressed video streams through HDMI out. It let you use a separate video storage device by-passing the camera's storage. This is really a cool feature since there are lots of movie recording devices in the market which accepts HDMI input as the video source.
Connectivity
Nikon D4 is having USB connectivity which can be use to connect the camera to a PC and transfer the file. The brand new feature here is, it comes with LAN port as well, which will give you even better and faster data transfer.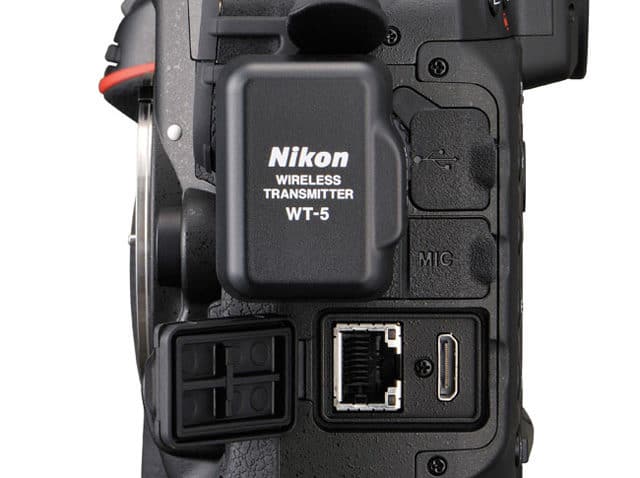 Other than that it supports wireless adaptor like most of other Nikon DSLRs. But unlike other Nikon DSLR it let you control the camera remotely, through a PC, tablet or a Smartphone. Further, it's capable of directly streaming the live view through Wi-Fi to a destination controlling device.
Storage
Nikon D4 is not supporting standard SD cards. It supports Compact Flash and XQD chips mainly having the objective of higher data transfer rate. There are other DSLR cameras which support CF, mainly the gears which are fine tuned for cinematography. But Nikon D4 is the first DSLR camera that supports XQD chip.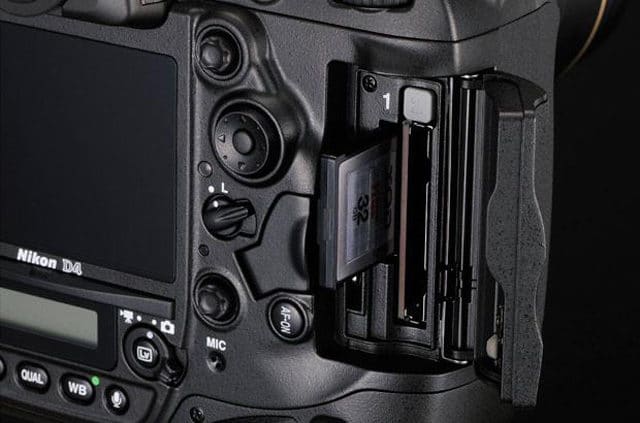 XQD is the next generation of removable storage which delivers ultimate reliability and performance. The main reason to include XQD in Nikon D4 is to get the speed and reliability to turn the device in to high end movie camera. This will be a huge advantage to win the Nikon-Canon war in DSLR cinematography.
Usage of Nikon D4
Low Light Photography
When it comes to Photography the main usage of Nikon D4 would be low light photography. Its exceptional ISO noise performance advanced metering and auto focusing sensor will make this possible. Photojournalists who are covering various music concerts etc will love to use Nikon D4.
To control the camera functions in low light environments, it comes with illuminated buttons in rear panel.
Other than that even when you are using an external light source, you will have the flexibility to control the light and capture what you really need. You will be able to minimize the usage of external lights as well. This will help you to save the battery life of your flash gun.
Sports Photography
Sports photography will require higher shutter speed to freeze the motion. To achieve higher shutter speed you need strong light and wide aperture. In the case you don't have strong light condition, like in early morning or evening only wide aperture won't help. There you have to increase the sensitivity of sensor to go for a higher shutter speed which is Nikon D4 is well capable of.
Other than that, it comes with ultra fast image processor, light metering and auto focusing sensor which will never let you miss a moment. When you do sports photography, you will use continuous focusing mode, 3D tracking mode or most importantly subject tracking mode.
These snappy performances will probably make the Nikon D4, the best gear for sports photography. Other than that, it is having a solid build with full Magnesium alloy body which is moisture and dust proof. Hence, you don't have to worry about the durability when you take your camera to the sports fields.
For Cinematographers
Most of the advanced features of Nikon D4 are focusing on cinematography. Most of the previous Nikon DSLR also came with 1080p HD video but not 30fps. Most importantly there was no way to make real slow motions till this camera came with 60fps.
As a special feature there is a function to produce time lapse videos automatically. It takes pictures in a given interval and you don't have to worry about producing it manually. Camera exports the entire set of images captured as a movie in 1080p resolution and given frame rate.
Nikon D4 is the first DSLR which streams uncompressed video through HDMI output. These open lots of new opportunities for movie producers. They can only use the sensor and image processor of the camera, with external display and recording device. This will give them the opportunity to expand storage unlimitedly and easily plug external video monitor.
Wireless adapter which comes as optional feature of Nikon D4 gives you the opportunity to connect an external device, stream live view and control the camera remotely. This will let the video producers to control the camera when it is mounted in to cinema rig.
Though Nikon D4 is having FX sensor, you can shoot videos in DX format. In that case it will give you 2.7 x extra zoom for your existing lens without reducing the quality of video which is 1080p.
Drawbacks
No argument that Nikon D4 is one of the best DSLR in the world. But it also has few minor drawbacks according to my point of view.
The main drawback is it doesn't support common types of storage cards. It's true that if you are doing cinematography, you need extra speedy storage. But if you are doing photography, it's not that critical. In that case it's really cool if you can use common type of storage card like SD.
When it comes to connectivity still Nikon D4 is not supporting USB 3.0 which let you transfer the files in a super fast manner. However, most if the professional photographers don't use USB connectivity, but external card reader.
Most of the competitors are already providing RAW format support for videos, yet Nikon D4 is still having compressed MOV format though it has other high end cinematography features. Other than that it is a bit heavy and lot more heavily when you use it with a cinema rig.
Nikon D4 will be coming in to USA market by 2012 February and will start worldwide shipping really soon. It's not surprising if this make a sales record in DSLR camera category with all these amazing features and market price $5999.95. You might say the price is too high, but compared to the features and facilities you are going to get, it's a worthy investment.
Tags: #Camera #DSLR #Nikon