If you are using Android Smartphone you must have already experience the value of data synchronization. The entire Google product including Gmail, Google Reader and Google Calendar, Not only Google products you can user many other services such as Twitter, Facebook and DropBox in Sync.
After setting up proper syncing once you edit content in Mobile it will be reflect in all the other places including web interface and desktop client if present. This will of course save lots of trouble and time for you.
Recently I talked about a way to set up sync for Google tasks with 3rd party application, GTask.
Chrome Sync
I am a big fan of Google Chrome browser and I believe I'm with the majority. Recent stats saying that Google Chrome has been surpassed the popularity of previous market leader Microsoft Internet Explorer and just a thin line behind the Mozilla Firefox.
There is a cool feature in Google Chrome that you can sync all your browser data with Google account including open tabs, settings, themes, password and even bookmarks. Once you log in to another chrome browser it will simply become your browser with synced data.
You can sync the same data with your Android Smartphone. No surprise it's always synced with your Google account. So you should be able to access all your browser data in your Android Smartphone browser as well. But for most of the people that's not the case.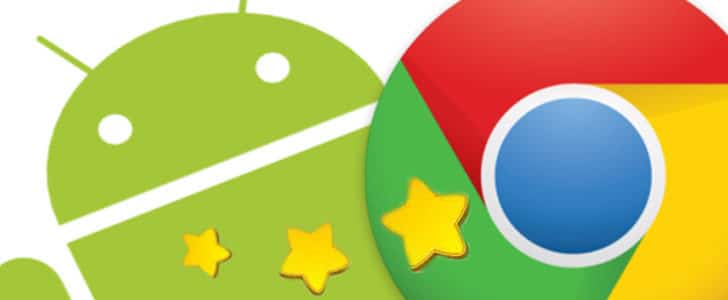 Problem with Android Browser Sync
When you go to Android browser it only shows your local bookmarks. Whenever you try to go to settings -> accounts and sync it says that there is a problem in Sync Browser, yet it doesn't say what exactly the problem is. If you have faced this problem here is the solution you were continuously looking for.
How to Fix Sync Browser Problem in Android?
I identify this problem as a bug when interfacing different Google products. The root cause of problem is Google desktop browser supports encryption for all data types while Android browser supports only for passwords. If you have already encrypted entire data only thing you can do is clear all the data and start it again with only password encryption. Here is how to do it and sync Chrome bookmarks with Android browser.
Go to Google Dashboard confirming your password.
Scroll down to section chrome sync and click on Stop sync and delete data from Google.
This will delete entire synced browser data in Google account and it might take few minutes.
Now open Google chrome, go to Settings.
There you can find sign in section. Click sign in to chrome. Here you will have to generate Application specific password if you have enabled Two Step verification.
Then it will take you to Confirm sync settings window.
Click advance and make sure you have selected encrypt passwords only. If you encrypt all synced data android browser won't be able to work with them.
Click OK to proceed with syncing.
In your android Smartphone go to Settings -> Apps -> All -> browser and Clear data.
Now go to Settings -> Accounts & sync. You will be able to see Sync browser is working fine now.
Open the browser and go to Bookmarks. Now you can see all the Bookmarks that you have in desktop browser in your Android Smartphone browser as well.
Hope this solved one of a major problem you had with your Android Smartphone web browsing. Try this out and share your experience here with NOG community.
Tags: #Android #Chrome #Google