When you are using Google Chrome, you must have used Incognito window at least once. You may remember the Sherlock Holms like face that appear in the browser tool bar when you are in incognito window. This is there in Mozilla Firefox as well with the name "Private Browsing".
What this actually does is, not letting the web page you visit remember you using any technique. In other words it's not keeping browser history, not setting cookies or saving passwords when you are in an incognito window.
You can open incognito window by pressing Ctrl+Shift+N on Windows or from options menu. What if you want to open a specific web site in incognito window by default? There is no way to get it done with basic Chrome features. All you can do is manually open an incognito window whenever you need it.
If you like to automate opening incognito window for selected web sites, there is a great Chrome extension to save your day. That is Ghost Incognito, which is under Note Of Genius spot light today.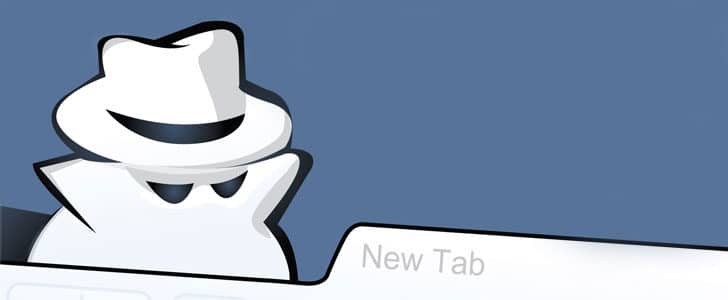 How to Use Ghost Incognito?
Go to Chrome Web Store, find Ghost Incognito and install it.
Once the installation is done, you will be able to see Ghost Incognito icon next to address bar.
Now visit the website which you need to automatically open in Incognito window. Remember for this you must use normal tab, not incognito window.
Once you load the web page, click on Ghost Incognito icon.
That's it! You added that website to Ghost Incognito. Next time you visit the same website, it will automatically open in an incognito window.
This is not only for main domain. All the sub pages also will be automatically opened in incognito window.
How to Remove a Domain from Ghost Incognito?
In the case you change your mind and need to remove a domain from Ghost Incognito, the provided mechanism is not that sophisticated. However, it's not too difficult as well. If you want to remove all the domains, right click on Ghost incognito icon then click on options. By pressing the remove button you can exclude the entire added domains from Ghost Incognito.
If you want to remove one specific domain, you have to go through several steps.
Go to Settings Menu -> Tools -> Extension in Chrome
Enable Allow in incognito for Ghost Incognito.
Visit the website you need to remove from Ghost Incognito.
It will automatically open in Incognito window.
Normally incognito window doesn't have any Chrome extensions. But since you allowed Ghost Incognito before, you will be able to see it in tool bar.
Click on Ghost incognito icon and it will remove current website from its domain list.
Open a new tab and visit the website again. Now it won't automatically launch incognito window.
After removing website, make sure you disable allow incognito for Ghost Incognito extension.
Hardware: Intel Core i5 2nd Gen // 4GB DDR2
OS: Windows 7 Home Premium // 64 Bit
Browser: Google Chrome Version 23.0.1271.91 m
That's pretty much all about Ghost Incognito and how to use it effectively. Now you will never have to remember websites you need to open in incognito window, leave it to Ghost Incognito.
Tags: #Browser #Chrome #Google