If you want to create a visual presentation THE tool that comes to your mind within seconds is Microsoft PowerPoint. It's a well functional and user-friendly application that comes with Microsoft office package.
For decades there was no solid competition to MS PowerPoint until Prezi came out. It's an online cloud based presentation authoring tool going beyond conventional slide based presentation techniques. Let's go and take a look how it works.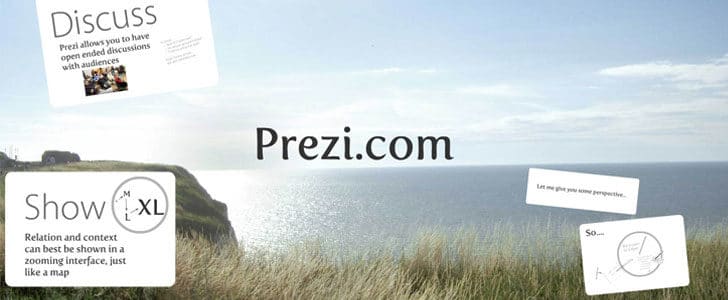 How Prezi Works?
In the first look you might get confused because Prezi works in a totally different way compared to MS PowerPoint. It has few major components and actions.
Map – This is a large canvas where you draw the presentation placing different objects.
Camera – The view of camera is the outcome of visual presentation. It moves down the path while panning and zooming and stops at frames.
Path – This is the path that camera moves.
Frame – This is where the camera stops.
Object – You can place objects anywhere in the map. If you put them in a frame camera will focus in to them while it stops.
This might give you an overall idea of how prezi works. But that's not enough. Let go and get hands on.
Getting Started
Go to prezi.com and sign up. You can do this with facebook if you like.
You can build your presentation right there in the web, but the best and most performance optimized way is to get the Desktop version. Here is the link. If you want to keep using this you have to purchase Prezi pro.
You can start with blank map or a template. There are lots of cool templates to try with.
Select a template, add Title, other text, images, videos and everything else you need there. You can do it with "Insert" dropdown menu.
Now you have to create frames and edit path.
You can add a new frame from "Frames and Arrow" drop down menu.
Finally click on edit path in left side bar.
It will open up the path editor where you want to move the camera.
There you can connect frames with paths and even create a custom frame with "Add current view" button in left side bar.
Click on "Done" once you done with path and frame editing.
Yeah, that all now click on present to see how it came out.
Use arrow keys to move camera during the presentation.
It's cool right? And it's way better than MS PowerPoint. It will definitely add a cinematic look to your presentations. After all it's not difficult to work with Prezi as well, although it looks complex in the first place.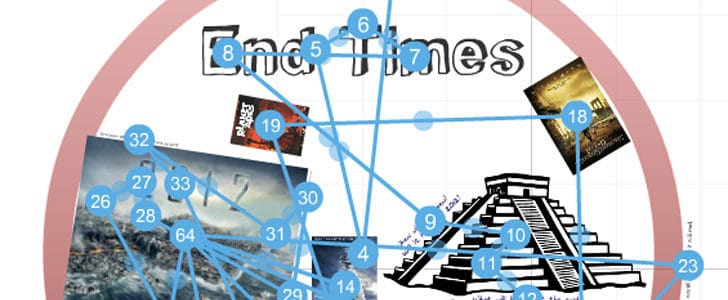 Final problem, you can find MS PowerPoint everywhere, but Prezi is not. So you might face problems when presenting Prezi. But don't worry, answer is in the box. You can export a Prezi in to a Flash movie or a PDF which removes all the compatibility issues. If you are using Prezi Web you can save all the presentations in cloud storage and present right in the browser.
Here you can find lots of cool Prezis to inspire yourself to create better presentations.
If you have any questions, ideas and suggestion join the discussion in the comment section below.
Stay tuned with NOG and subscribed to out email newsletter.
Tags: #Online Tools #Rich Internet Applications