LG introduced lot of innovative technologies to improve Android Smartphone. Back in 2011 they introduced a worlds very first Dual Core Smartphone as well as one with Glassless 3D display. In year 2012 they introduced a Quad Core Android device as well.
Later in year 2012 they have done it again by manufacturing world's most powerful Android Smartphone. This is rumored to be next Nexus device as well. LG Optimus G is under NOG spotlight today.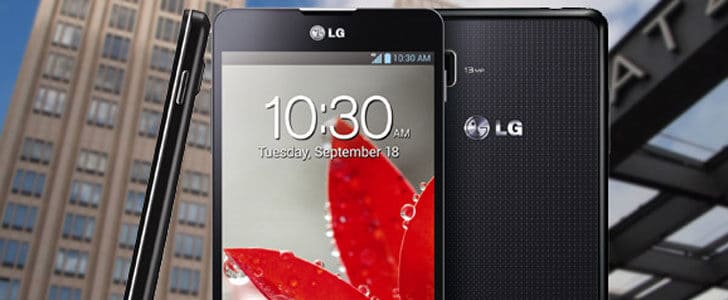 Features Highlight
Design
LG Optimus G is having usual single block design with a huge display in the front. It's having a very simple construction. This rectangular design with curved corners reminds me of Samsung Galaxy S II. It's thickness is 8.5 mm and weight is 145 g. On the right edge you can find power button and left there is volume rocker. Back panel is having the shooter and its LED flash.
Display
Display is massive 4.7 inch True HD IPS panel behind a Corning Gorilla Glass with resolution 768 X 1280 which will give it 318 ppi pixel density. LG has included several brand new innovations in this display. So this is expected to be a blast in Smartphone market.
Processor and Storage
Here's what made this a powerhouse – the processor. It's having 1.5 GHz Quad Core Snapdragon S4 processor running on Qualcomm MDM9615/APQ8064 chipset with Adreno 320 GPU. This is highly energy efficient setup which is supporting LTE as well.
RAM is 2 GB, long awaited big improvement for Android phones and internal storage is 32 GB, non expandable.
Operating System
This device is originally coming with Android 4.0.4 ICS. Same as many other manufactures LG also has tweaked the UI in Android. They call it LG Optimus UI. If you like to taste latest Jelly bean with LG Optimus G you have to wait for a while.
Camera
Another major attraction in LG Optimus G is it's shooter. Primary shooter is 13 MP (There is an 8 MP version as well) one with standard features which is capable of recording 1080p videos @30 FPS. Secondary camera is 1.3 MP which you can use for video calling.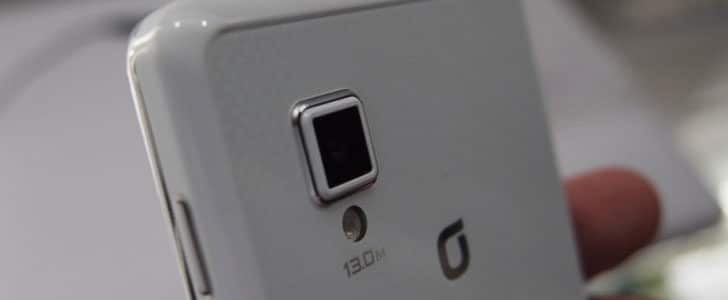 Connectivity
If you like to enjoy LTE on a Quad Core Android phone you have very few options, and LG Optimus G is one of them. Other than that it's having standard connectivity features such as GSM, HSDPA, Wi-Fi 802.11 a/b/g/n, Bluetooth 4.0, NFC, GPS and microUSB 2.0.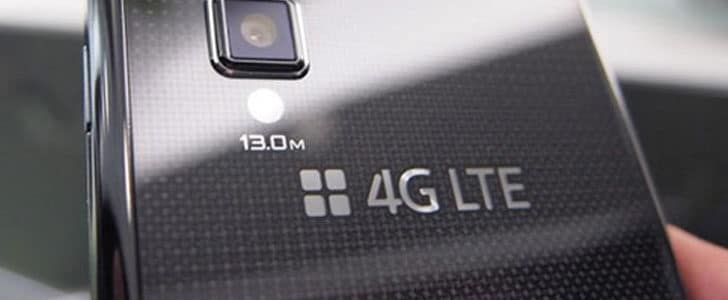 Battery Life
It comes with 2100 mAh Li-Po battery. This is a well balanced capacity and it will give you more than 12 hours of talk time. However there is a huge difference in actual battery life and the one in spec. So we have to wait till it come to market to get a better idea.
Wrapping Up
If you take a look at currently announced Android phones, this would be the one with strongest hardware muscle. But still it's not having latest and optimized Android 4.1 JB which is a major drawback. Once LG release JB update this will be unbeaten, for some time of course.
There was no phone which supported LTE with quad core architecture. Once LG Optimus G come to market you can enjoy lightning fast data connectivity in a powerhouse. However, according to most of the benchmarking Nvidia Tegra is performing better than Qualcomm. Only problem with NVidia is it's not supporting LTE. Once it get that there will be devices way better than LG Optimus G.
If you like to carry around lot of movies, this device may not be yours. It's not having microSD slot and has only 32 GB internal storage. It's more than enough for a general user, but nearly not enough for a movie junkie.
This was announced in last August and expected market release is somewhere around October, probably few weeks away. Does this really deserve a place in your pants pocket? Tell us what you feel as a comment below.
Tags: #Android #LG #Smartphone