Even before the heat of new DSLR giant Nikon D4 fades away, Nikon has come up with yet another unbelievable record breaking camera by the name Nikon D800. It came as an improvement for previous Nikon D700. The major hook in this gadget is it's having 36.3 mega pixel image sensor that makes Nikon D800 the DSLR with largest number of pixels on earth.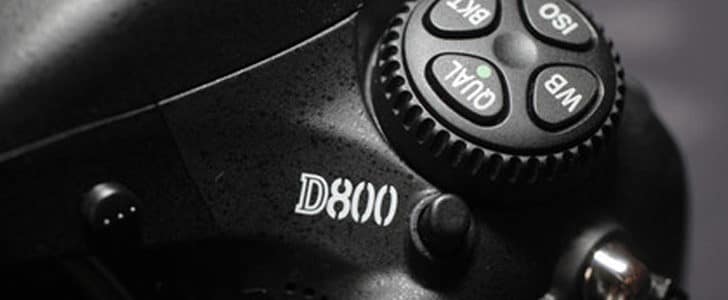 Other than the improved image sensor it comes with latest technological advancement of Nikon such as Expeed 3 chip. There are improved cinematography features as well. Lest take a closer look in to this.
Special Feature
Image Sensor
Nikon D800 is coming with full frame FX format CMOS sensor like any other professional DSLR. And it's having record breaking 36.3 Mega pixels which will produce amazingly high resolution images. The sensor is not yet tested by DxoMark.com. So there are no much details available about the noise performance etc. Its operational ISO range is 100-6400 and extended range is 50-25600.
Expeed 3
Same as in Nikon D4 this also comes with latest Expeed 3 image processor. Of course this will give the camera a great performance in image processing and video processing. However, regardless of the power of Expeed 3 image processor this camera can shoot only 4 frames per second continuously in full resolution mode.
Auto Focus System
This is also equipped with the 51 point auto focusing system as same as in many other Nikon professional DSLRs. The main importance here is AF sensor is having 15 cross type focal points. This should make this camera's auto focusing system super fast.
Connectivity and Storage
The camera is coming with USB 3.0 connectivity which will be really helpful for you to transfer massive image files to a computer in a short time. Other than that it support Wi-Fi adapter as well.
When it comes to storage it support an array of storage types. Same as in most of the latest Nikon DSLRs this too is using Compact flash as the primary storage medium. Apart from that it also supports SD cards.
Video Recording
There is an exponential trend to optimize DSLR to shoot great quality videos. We saw that in Nikon D4 and we are noticing again here in Nikon D800. This is the main reason they include high speed storage medium in these gadgets such as Compact flash.
Nikon D800 can record 1080p video at 30 frames per sec. If you switch to 720p mode you can increase the frame rate up to 60 frames per sec. Same as in many other Nikon DSLRs this also having Manual Movie Mode. But most of the cameras let the cinematographer to control shutter speed and ISO while he is in the live view, not the aperture. This device let you control the aperture as well during the live view which is really a useful feature.
One of the major features in Nikon D4 was you can export uncompressed video from the camera through HDMI output and record them in an external device. This camera is also coming with the same functionality which turns this in to a professional cinematographic gear.
Usage of Nikon D800
High Resolution Printing
If you are going to print your image in a massive hoarding, that's where image resolution comes in to picture. In such a case Nikon D800 will be your savior. It can produce images with 7360 x 4912 px resolutions like no other camera. These images could be enlarged to greater sizes with minimum loss of sharpness.
Professional Cinematography
Same as in Nikon D4 this camera is also can be used for professional quality video recording. Its 1080p, 30fps video format, uncompressed HDMI video out and 3.2 inch display will support this.
Final Wrap Up
Of course Nikon D800 is a record breaking camera. But as a professional photographer, 16 mega pixel DSLR would be more than enough for me. And when you have such high mega pixel you will run in to serious storage problem when you shoot RAW.
Other than having the highest mega pixel level, there is no much improvement in image sensor like ISO performance and noise performance.
However this would be a great camera if you are looking for serious cinematography. The camera comes for $2999.95. No other Nikon camera in this price range will give you this amazing video quality that Nikon D800 will give you. If you are a professional cinematographer and keeping your eye on the budget, here is your gear.
Tags: #Camera #DSLR #Nikon