The latest version of Microsoft Windows named as Windows 8 released its consumer preview couple of days ago. This is the long awaited version release after their developer preview. Its open to public and you can freely download and try it on your computer.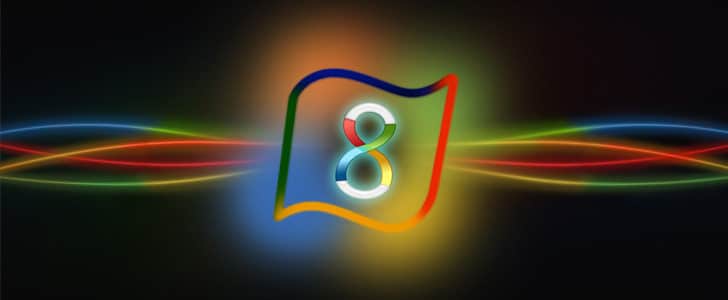 Windows 8 is taking conventional operating system to a new dimension. It's combining the separate developments of Windows Mobile OS and Windows Desktop OS. That's means Windows 8 is not only for laptops and desktops, its ready to run on tablets, with their touch screens as well. And it has included famous Metro UI which was there in windows mobile, in to desktop version. All these will definitely make Windows 8 a path changing product from Microsoft.
Installation
There are two versions of Windows 8 installation. If you need to install it on a separate partition on the same computer get the Setup. If you want to make the Windows 8 the primary OS get the ISO and burn it in to a DVD. Then you can use that as a bootable DVD.
However, since this is still the consumer preview, it's recommended not to install this as your primary OS. If you are using a MAC you can easily use Boot Camp to install Windows 8 separately without disturbing your primary OS.
Hardware Requirement
Below is the system requirement as mentioned on official Microsoft website.
Processor: 1 gigahertz (GHz) or faster
RAM: 1 gigabyte (GB) (32-bit) or 2 GB (64-bit)
Hard disk space: 16 GB (32-bit) or 20 GB (64-bit)
Graphics card: Microsoft DirectX 9 graphics device or higher
To use touch, you need a tablet or monitor that supports multitouch
To access Windows Store and to download and run apps, you need an active Internet connection and a screen resolution of at least 1024 x 768
To snap apps, you need a screen resolution of at least 1366 x 768
When you take a closer look in to the system requirement you will figure out that they are even lower than Windows 7 which was the previous version. It gives you a hint that this is highly performance optimized and a good fit for tablets.
What's New about Win 8
Metro UI
The main hook in Windows 8 is its amazing metro UI. I have never experienced anything like this before. It's very user-friendly and well streamlined. You can organize you applications as tiles and they are changing real time.
You can drag and drop to re arrange the organization of tiles and change their size. Entire set of tiles are organized as groups and you can switch tiles between groups.
This design is working on laptop, desktop as well as tablet. However to get the maximum experience in Metro UI you must have a touch screen.
If you still need the old style desktop, it's still there. You can open it within Metro UI as a separate window and there you can run any application as usual.
Performance
Windows 8 is giving smooth and snappy performance even in very low hardware configurations. I tested this on 1.8 GHz dual core Laptop with 2 GB RAM which is relatively poor hardware configuration compared to other computer available. Yet the user experience is unaffected.
There is an improved Task manager which you can access directly from task bar. There you can see much informative view of your computer and its processes. Especially there you can see amount of power consumed and amount of Bandwidth used by each application.
In addition there is new file copy window and I noticed improved performance beyond its UI upgrade.
Lock Screen and Picture Sign in
The lock screen is totally redesigned and right there you can see new emails and IMs. Once you pass the lock screen and come to Login screen there also you can see lots of improvements. You can always use conventional username and password login. In addition to that you can use Picture password. There you can draw unique lines in a picture to login.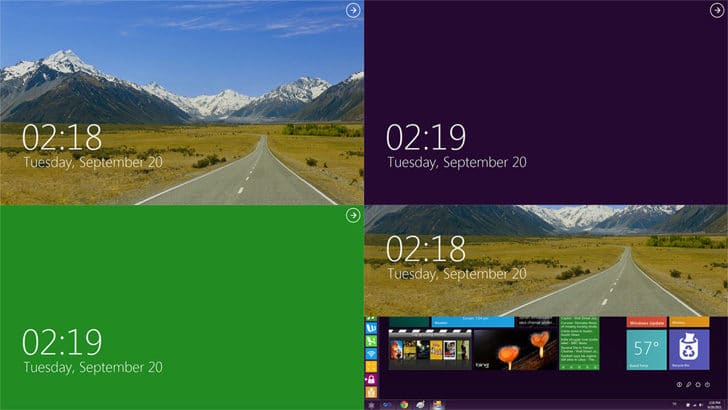 Controls
There are various unique touch and mouse movements to control the applications easily.
Take your mouse to upper left corner to see the immediate previous application you opened.
Click to switch to that.
Take your mouse to upper left corner and slowly move your mouse down to see the entire list of applications which are running in the background.
Click on lower left hand corner to go to start screen.
Throw the application down to bottom to close it.
If you are using touch screen you can use the same controls. Instead of corners there you have to use edges.
Cloud Integration
Cloud storage let you use your file from anywhere as long as you have a good internet connection. Windows 8 connect your file browser in to cloud storage services natively. This integration extends to Social media as well. Therefore you can easily access files in cloud storage and images in social media using native file browser.
Final Wrap Up
I consider Windows 8 as a great OS for tablet devices and good OS for laptops and desktops. Metro UI is an amazing experience and it's not just eye candy but performance optimized as well. Integration of OS with other service is seamless like never before. Practically you never have to visit the social media websites anymore, it all integrated to OS. With a minimum learning curve you can start using Windows 8, so don't hesitate to switch.
I'm sure that Windows 8 will do a big change in our digital life style and let us change our idea about interacting with computers.
Tags: #OS #Tablet #Windows