When you go shopping with your friends you go to different shopping malls, browse and shop different goods while having a nice friendly chat. But when you go online shopping, you have no way to do any of those social activities. You have to do it all alone and that's why lots of people still prefer going to real shopping malls with friends and family. Actually we enjoy the warm social experience rather than shopping.
But if you have the right communication tools, you can go shopping online with your friends and have a similar social experience. In order to get it done you need a screen sharing application, remote controlling app and video chat app like Skype.
Don't worry! You don't have to go through all those trouble. There is a piece of software combining a browser, remote controller, screen sharing app, HD video chat and all you need to go online with your friends and family in real time.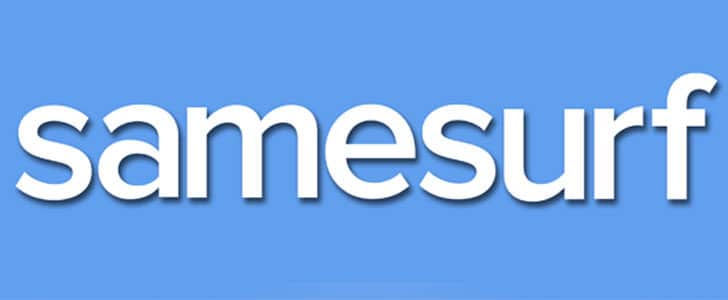 Getting Started with SameSurf
This application is not developed only for online shopping. It's a versatile co-browsing platform with many other business and personal applications. This is how you set up the software.
Go to SameSurf.com, download the app and install it.
Open the app through desktop shortcut.
It will open Google Chrome like browser window. (Yeah, this is based on Google Chrome browser and inherit all its greatness)
There you can see a popup. Click start new room then proceed as a guest or login with Google or Facebook.
You have just started co-browsing session and you are leading it.
In the left hand side you can find all the controllers.
By clicking on invite you can ask other people to join the room (co-browsing session).
Anyone who has URL displayed there can join the room.
List of people who are in the room will be displayed in left sidebar. Below that you can find the chat.
There you can pass the control to another person who is in the same room.
You can turn on screen drawing and that would be a great way to visually communicate your ideas. Here you have a whiteboard too.
You can turn on mouse tracking to see the other people's mouse pointers.
By default only the browsing window is getting shared. If you like to share the whole windows you can switch on screen sharing.
In the bottom tool bar you can minimize sidebar, log out and access Facebook, Google and Twitter.
SameSurf is a complete solution with all the features for you to go online with your friends and shop as well as have a nice time with each other. If you like to take it beyond online shopping to your work and office there is no limitation and possibilities are endless. I'm pretty sure it will come in handy if you are working at home.
SameSurf is a combination of screen sharing app, online whiteboard, HD video chat, social web connector and many more. So you must have a super speed internet connection to perform all those smoothly. And yeah, SameSurf is bandwidth hungry, so remember to watch your cap.
Tags: #Online Tools