Oppo is the first handset manufacture to introduce 1080p Android Smartphone as well as Worlds thinnest Smartphone. It took some time for them to release those amazing phones to the international market. So for years they were limited only to China.
Now they have introduced their product line in USA and many other countries. Today I'm giving you an insight for Oppo Ulike 2, another great handset from Oppo. This is not a high end powerhouse, but well balanced phone with its own unique features. Let's take a look.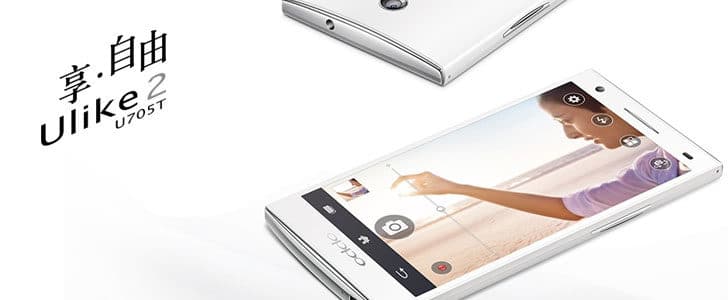 Insight for Oppo Ulike 2
Design
Dimensions: 127 x 63.7 x 8.95 mm

Weight: 113 g
The device is not the thinnest or smallest. But it's not too fat as well. Design is sleek same as all the other Oppo handsets. And this time they have removed capacitive buttons and taken everything on screen like a Nexus device. It's definitely a good move to utilize the screen space and I hope other manufactures would do the same.
It has all the standard connectors and controllers in proper place. Speaker is in bottom edge and would be great for table top operations. However it might wobble when you use it on a table top due to slightly curved back plate.
Display
Size: 4.5 Inches

Protection: No

Technology: IPS

Resolution: 540 x 960 px

Sharpness: 245 ppi
This display is relatively less powerful compared to other devices in the market. But I believe this is a sweet point for general day-to-day operations. If it was a 4.3 inches display it would have been ideal. Due to lesser resolution it will definitely have smooth operations and better battery life.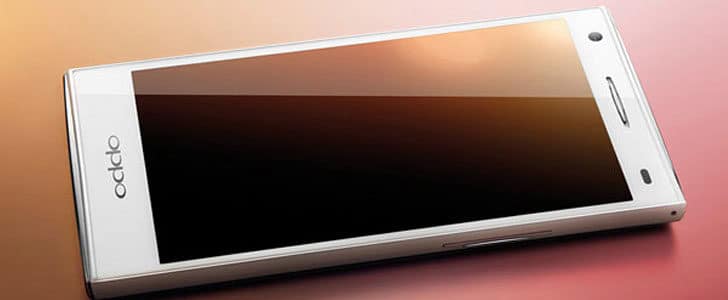 Processor and Storage
Platform: MediaTek MTK 6517

CPU: 1 GHz Dual Core

GPU: Yes

RAM: 1 GB

Internal Storage: 16 GB

Expandable Storage: No
The exact details about chipset are not officially released. What I know is, chipset wrapped in is MediaTek MTK 6517 from Chinese manufacturer. Don't expect this to be a multimedia and gaming powerhouse. But I'm pretty sure it would be a great fit for day-to-day operations. I'm using a Dual core phone with latest android and I have no complains.
Storage options are pretty much standard, not above the average. Lack of expandable storage is a major drawback here. You have to be happy with built-in 16 GB.
Software
OS: Android ICS 4.0.4

UI: Custom
The original OS is disappointing. It's time of Android 4.2 and they could have at least included Android 4.1 with project butter. Getting a quick update is also very unlikely due to Oppo UI customization.
Camera
Primary: 8 MP // LED Flash // HDR // [email protected]

Front Facing: 5 MP
Primary camera is 8 MP and probably sitting among high end cameras. It has built in HRD capability as well. Front facing camera is the hook here.
So far we had around 2 MP front facing cameras. They were pretty good enough for video calling but not for self portraits. In Oppo Ulike 2 they have exceeded 2 MP barriers and taken it to 5 MP. This will be a great camera for self portrait as well as a digital mirror.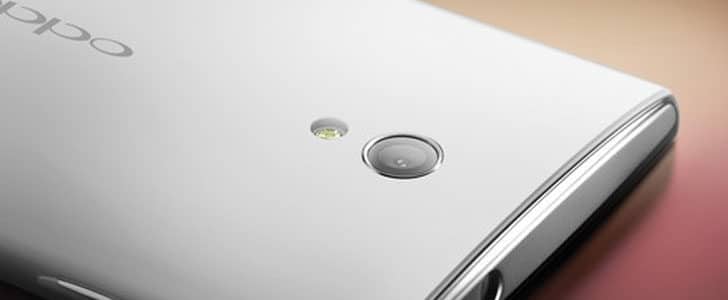 Connectivity
Mobile Network: GSM // HSDPA

Wi-Fi: 802.11 a/b/g/n

GPS: A-GPS

NFC: No

Bluetooth: 4.0

USB: microUSB 2.0
Connectivity features are standard and with original configuration. It doesn't have LTE. But later on once it comes to international market there will be carrier specific LTE versions as well. No NFC is disappointing and a major step back.
Battery Life
Type: Li-Ion

Capacity: 2020 mAh

Battery Life: Not Confirmed
Battery is significantly large compared to smaller display with lesser resolution. So this device is expected to have a longer battery life. There are not enough user comments to get a clear picture about battery life yet. Once they come out I'll update this section.
Wrapping Up
By looking at spec you can clearly see that this is a mid range phone with balanced features. If you don't need too much power and massive screen, this would be a great fit for you. 5 MP front facing shooter for self portraits and digital mirror would be a great attraction for ladies.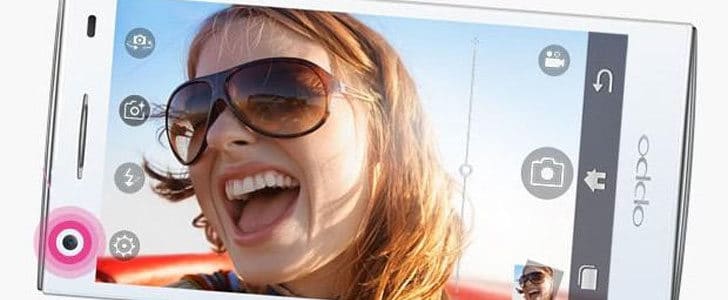 Oppo Ulike 2 is currently released in Chinese market and price tag is approximately $370. It's a reasonable price point for this level of phone. But no one could beat the $350 price tag of Nexus 4(though it's still out of stock).
Tell me what you think about Oppo Ulike 2 as a comment below, specially whether you would like to buy one when it comes to international market.
Tags: #Android #Oppo #Smartphone