As a person who lives in information era you have no way to avoid internet. You may not be a techy person, but still it has already become a large part of your personal and professional life. One of the major question people ask every day is "How to transfer large files" via internet. In past few years worldwide broadband infrastructure improved impressively, yet there are very few services letting you to transfer "Gigabyte" sized files.
Previously I introduced many services with their own unique features. Depending on your requirement you can select any of those and most of them are comes for free.
Quick Catch-up
Today I'm going to introduce another service which is letting you to transfer large files online for free. This service is also coming with many of its unique features. DepositFiles is under NOG spotlight today.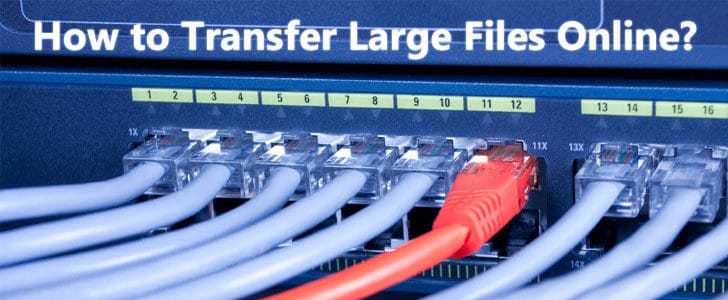 How to Transfer Large Files DepositFiles?
Save the file which you need to transfer in known location in your hard drive. If the file is Giga sized you won't be able to attach it in a email or upload to many of the file hosting services.
Go to DepositFiles home page.
Click on choose file, locate the file in your hard drive and click on Upload now.
It will show you the transfer rate and progress.
Once the upload it completed it will show you sharing options including URL, Forum link and Social media.
Pros and Cons of DepositFiles
You already noticed that DepositFiles is a very simple and user-friendly tool. It accepts files up to 10 GB, so you can transfer large files through this service. Once you upload the file, its life span is infinite. In other words it will be there in DepositFiles forever. If you want to delete it, you should do it manually. Even for that there is a very simple mechanism. In file sharing options, you can see the delete URL. Once you access it, the file will be automatically deleted.
If you want to transfer large file online, upload them through a web interface may not be the best options. Therefore DepositFiles giving you many upload options as below.
Desktop Client: You can upload files to DepositFiles through this piece of software. Highly reliable than web interface and you can download it here.
FTP Upload: After creating a DepositFiles FTP account, you can configure it with your FTP client. Then you can transfer files through FTP client. In this method transfer rate will be higher and reliable too.
Remote Upload: If you file is already uploaded to a web server and if you want to transfer it to DepositFiles use this method.
In addition to those DepositFiles is giving you mobile interface and embeddable flash interface as well. In order to access advanced features you should register with DepositFiles or you can sign in with supported services.
However, DepositFiles is not giving you direct links to files. If you want to download files you must go to their Download files and then only you can access the file. For free accounts there is a download limits and you can get rid of it by purchasing Gold account.
Deposit Files will give solid answer to your question "How to transfer large files online?". It's not only about transferring. It's about managing them and upload them efficiently. Try DepositFiles and share your experience with us.
Tags: #Files #Online Tools