We are only a week away from the most anticipated Google event. It's expected to launch the next version of Android OS, probably be named as Key Lime Pie and accompanied handset, LG Nexus 4. Yesterday I was rounding up the rumors about Android 4.2 Key Lime Pie.
It's a high time to round up rumors about LG Nexus 4 as well. It could be one of most rumored, leaked and faked Android Smartphone. Seems like it's going to be a brother of LG Optimus G. Android lovers are so excited about this device and they are expecting an amazing device with stronger hardware muscle and latest software to make all the other Smartphone looks like antique.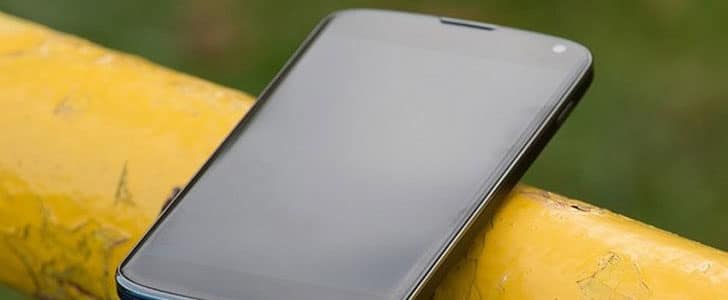 Without further a due, here I go with LG Nexus 4 rumors round up.
Expected Specification Spotlight
Design
The design will be pretty much similar to previous Galaxy Nexus which is a clean single block. Front face will be populated with huge 4.7 displays with on screen button and other sensors. According to the leaked images back panel is glittery plastic and has primary shooter, LED flash and loudspeaker. Power button is in right edge and left edge holds the volume rocker.
Display
The display is expected to be 4.7 inch True HD IPS panel with 1280 x 768 px resolution which will give it 317 ppi of pixel density. Size, resolution and sharpness is almost same as previous Nexus. But display technology is changed to IPS.
Processor and Storage
LG Nexus 4 expected to come out with most powerful Snapdragon S4 Pro platform configured with 1.5 GHz Quad Core Krait CPU, Adreno 320 GPU with Qualcomm APQ8064 chipset. Definitely a powerhouse and will be a one of the most powerful Android Smartphone.
It's RAM would be 2 GB and Internal storage would be 8/16 GB. No signs of expandable storage options.
Camera
The primary shooter is expected to be 8 MP with 1080p video recording, LED flash and other standard options. The leaked pictures show a secondary camera which probably will be a 2 MP one for video calling.
Connectivity
Snapdragon S4 Pro platform support all the general connectivity technologies such as 2G, 3G, HSDPA, LTE, Wi-Fi, Bluetooth, NFC, GPS and USB. So you will be able to enjoy them all. If Google releases an international version it would be a 3G one same as previous Nexus.
Battery Life
The next Android 4.2 Key Lime Pie would have project roadrunner which will save battery life. But still this device will come out with 2100 mAh battery same as LG Optimus G. I'm pretty sure this will serve for more than one day.
My Stand
LG Nexus 4 will have a powerful processor and bigger RAM. Other than that everything else would be pretty similar as previous Galaxy nexus, even the software and OS.
I'm using Galaxy Nexus and loving it. It's a perfect companion for my day to day work such as email, web browsing, social media, music and gaming. If this is the spec which is going to be there in LG Nexus 4, I have no reason to justify and upgrade. What I'm really looking for is a high resolution display, may be 1080p on my palm top with extended battery life.
If you are a heavy mobile gamer, this is the device for you. Power of quad core CPU and 2 GM RAM will rock the show. This would be great if you are planning to buy your first Android device as well.
Google always surprises us and I believe there is more to come. For that you have to wait till October 29th.
« Previous Post
Next Post »