Back ion November 2012 Google completed the whole Nexus family by introducing Nexus 4 the Smartphone, improved version of Nexus 7 the mini tablet and Nexus 10 the full size tablet. But there is one missing link to complete a family of mobile devices.
Few years ago Samsung Introduced the Galaxy Note. It was too big to be a Smartphone and too Small to be a mini tablet. So people started calling it a Phablet introducing a new mobile device category.
So far there is no Phablet in nexus family. In past week there were tons of rumors about Nexus 5, a phablet for Nexus family. That's something worth taking a closer look at.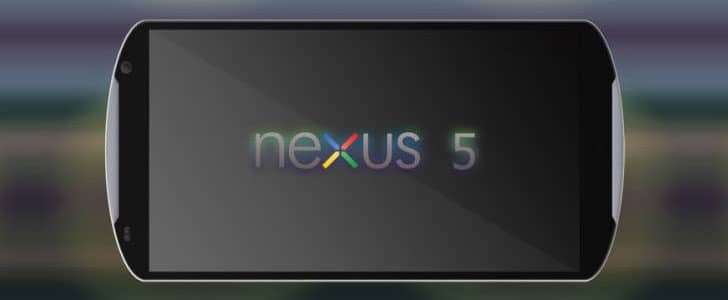 Rumored Spec and Features of Nexus 5
Design: Expected to be same as Nexus 4 // Front facing stereo speakers

Display: 5.2 Inches // OLED // 1080x1920px // 423ppi // Gorilla Glass 3

Processor: Qualcomm Snapdragon 800 // 2.3 GHz // Quad Core // Krait 400 // Adreno 330

Storage: 3 GB LPDDR3 // 32 GB // non-expandable

Camera: (Primary)13 MP // HDR // [email protected] // [email protected] (Front) 2.1 MP // [email protected]

OS: Android, a version of Key Lime Pie

Connectivity: 2G // HSDPA // Wi-Fi // GPS // BT // microUSB 2.0

Battery: Li-Po // 3300mAh
By the first look you will figure out that Nexus 5 going to have many hardware improvements we have never seen before.
We have already seen the power of Snapdragon 600 processor with HTC One and Snapdragon 800 is expected to be 50% faster. Adreno 330 GPU has twice the power as Adreno 320. You need no more details to picture this beastly power.
The camera is expected to be manufactured by Nikon a leading professional DSLR manufacturer. For the first time we are going to have 4K videos in a mobile device. That's what you can do utilizing the power of Snapdragon 800 processor. You will be able to record near Hollywood quality videos just with your Phablet.
The battery is also pretty big, so you can expect a decent battery life out of this device with OLED display and Snapdragon Processor.
Rumors say that this is expected to be realized in last quarter of 2013 and that would be a perfect time. I have a gut feeling that this will be one of the most rumored Android devices. I'll update this post as new information flows in.
Stay connected with Note Of Genius!
Tags: #Android #Google #Nexus #Smartphone #Tablet