The most prominent competitors in the Smartphone manufacturing are Apple and Samsung. They are introducing various different handset in increasing frequency and many different features with competitive price tags. For a general consumer, it's a very tough decision to pick a Smartphone to settle for next two years. So people are looking for handset with very unique design and features which were never seen before in Apple or Samsung handsets.
While this war is going on like this, a very famous consumer electronic company came up with an attractive set of Smartphone, with unique designs and features, yet powered with Android. The company is Sony and handset series is Xperia. Today I'm going to give you an insight for Sony Xperia V. Let's go and take a closer look.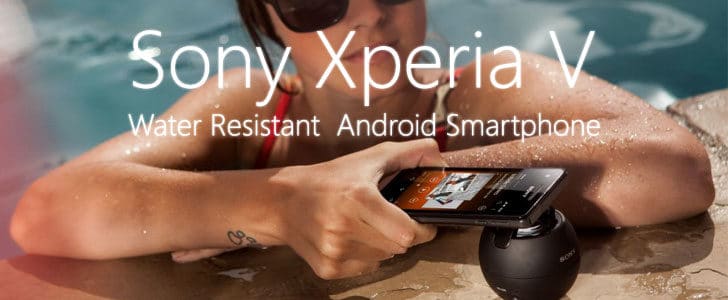 Insight for Sony Xperia V
Design
Dimensions: 129 x 65 x 10.7mm

Weight: 120g
It's a very clean design in both front and back panel. It's not very thin but definitely very lighter compared to other handsets. They have tried to keep it smaller as well.
Another unique feature here is dust and water proof design. It could go under water up to 1m and stay for 30min. You can't find many Smartphone with this capability.
Display
Size: 4.3 Inches

Protection: Scratch Resistant Glass

Technology: TFT

Resolution: 720 x 1280px

Sharpness: 342ppi
The specification is pretty much standard, but the size of display is smaller. This will give you ultra sharp images as well as single handed operation capability. Scratch resistant glasses are not good as Gorilla branded glasses. With this, you better get a screen protector.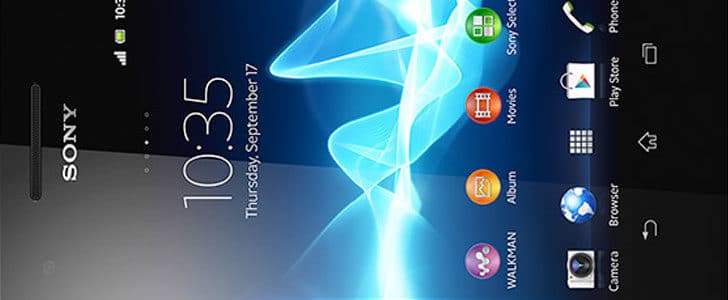 Processor and Storage
Chipset: Qualcomm Snapdragon S4 Plus (MSM8960)

CPU: 1.5 GHz Dual Core Krait

GPU: Adreno 225

RAM: 1 GB

Internal Storage: 8 GB

Expandable Storage: microSD // up to 32 GB
The hardware platform is one of the best and stable one out there. True, it's not quad core. But even if you get a quad core Smartphone, surrounding software infrastructure is not yet ready to get the maximum out of it. So you won't feel much difference with this device. However if you are a heavy mobile gamer, this device may not be for you.
RAM is standard, but internal storage is not nearly good enough. True, you can expand it via microSD card. But I have experience, it's not as fast and Smooth as internal storage even if I plug a class 6 card. I'd appreciate at least 16GB internal storage.
Software
OS:  Android ICS 4.0.4

UI: Timescape UI
Original OS is disappointing. Most of the modern handsets directly come with Android JB 4.1 or latest. Solving this problem, this device got Android JB 4.1.1 official update. It runs with manufacture theme called Timescale UI, so have not much high hope for Android JB 4.2.1 update any sooner.
Camera
Primary: 13 MP // LED Flash // [email protected]

Front Facing: VGA
Primary camera is a blast! Sony always like to wrap up awesome cameras in there Smartphone and here they go again with 13 MP cameras. You can't find this kind of awesomeness in Samsung or Apple phones yet.
Front facing shooter is only VGA. I wouldn't complain since its only usage is video calling. For that it's enough. But if you want to shoot self portraits, you will feel the lack of quality.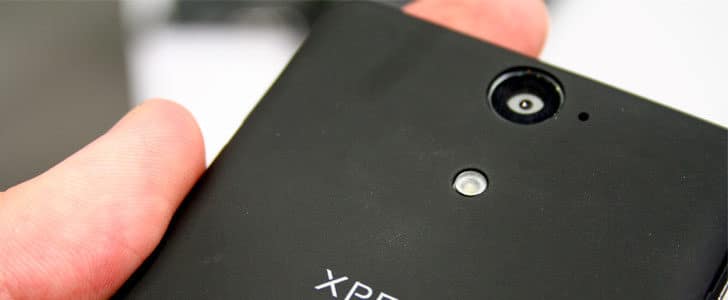 Connectivity
Mobile Network: GSM // HSDPA // LTE

Wi-Fi: 802.11 a/b/g/n // Dual band

GPS: A-GPS

NFC: Yes

Bluetooth: 4.0

USB: microUSB 2.0
Connectivity technologies are pretty standard, plus LTE. So you will be able to enjoy lightning speed data connectivity with all major mobile carriers. It comes with NFC, a futuristic technology. With that you will be able to do lots of cool things with just one tap.
Battery
Type: Li-Ion

Capacity: 1750 mAh

Battery Life: 7h Talk Time
Capacity of the battery is not that big, but would be good enough for Dual Core Snapdrgaon S4 Plus platform. It's a good battery saver. But with LTE, battery life may suffer. The Official spec says that the talk time is 7 hours. In general day to day use it will live for approximately 3 hours of screen on time.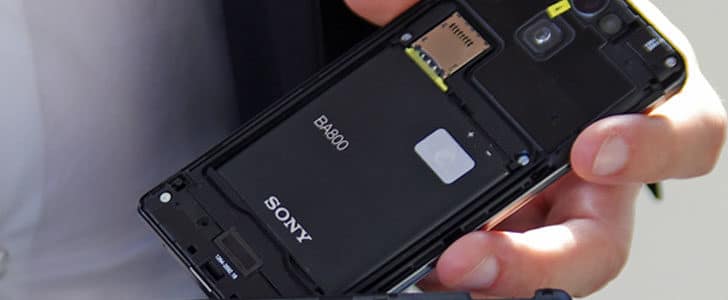 Wrapping Up
Sony Xperia V offers many of unique features such as smaller dust/water proof body, high resolution, and super sharp smaller display for single hand operations, stable dual core hardware platform and awesome unbeatable camera. Considering the price point this would be a great choice for any average Smartphone users.
However, if you are a gamer who need stronger hardware muscle and huge screen, this is not for you. Front facing camera is also below average quality. Worst part is, it doesn't come with latest iteration of Android OS.
Even if you compare this with latest and greatest Nexus 4, iPhone 5 and Samsung Galaxy S III, still this device has many things to offer to stand out in the competition such as water proof body, camera and smaller screen. So if you are looking for those qualities than extreme hardware configuration, Sony Xperia V is a great choice for you.
Tell me how you feel about this device as a comment below. Subscribe to our email list and stay connected.
Tags: #Android #Qualcomm #Smartphone #Sony