Apple did major design changes in iPhone 5 such as fully aluminum construction and larger high resolution display. In parallel to that iOS is also getting improved with several features. It's been almost 6 months after iPhone 5 launch and we are hearing rumors about iPhone 5s. Here I'm going to round up all those for you.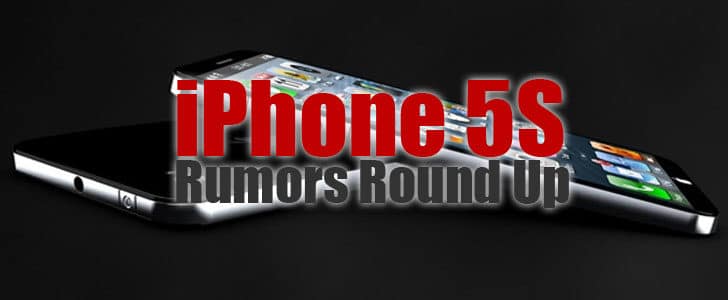 Shape of iPhone 5
When it comes to design, many of the sources are saying that there going to be a wide choice of colors. Yes, that's highly probable and Apple gave us a hint about it with latest iPod touch. And some say that Apple is going to release cheaper plastic built iPhone which is very unlikely. Apple was always been a name for super-priced gadgets, they won't like to change it.
The size of display will continue the same, but there is a chance for them to increase resolution. Its the era of 1080p mobile displays. Although it's too late Apple might join the party. Rumors say that Apple will drop IPS technology and adopt latest, less power hungry IGZO display from Sharp.
The major difference between iPhone 4 and 4s was chipset and camera. So there is a high probability to expect an update in chipset. How about a quad core CPU?
iPhone 5 already has a great camera, but a long shout, we can expect 13 MP camera in iPhone 5s. RAM and storage options will continue the same as previous version.
iPhone 5 came with all the possible combinations of connectivity technology. What we can expect from iPhone 5s is Wi-Fi ac and NFC.
Wireless charging is already here and there are several handsets utilizing it. There is a high chance for iPhone 5s to come with that, maybe with preparatory charger.
The device is expected to launch in 2013 2Q, we are just few months away. I hope Apple will surprise us with some innovative tech, rather than just join the party.
Tags: #Apple #iOS #iPhone #Smartphone